Antibiotics market set to generate revenue of $58,800 million by 2027
A new report has predicted that the global antibiotics market will grow at a CAGR of four percent from 2020-2027.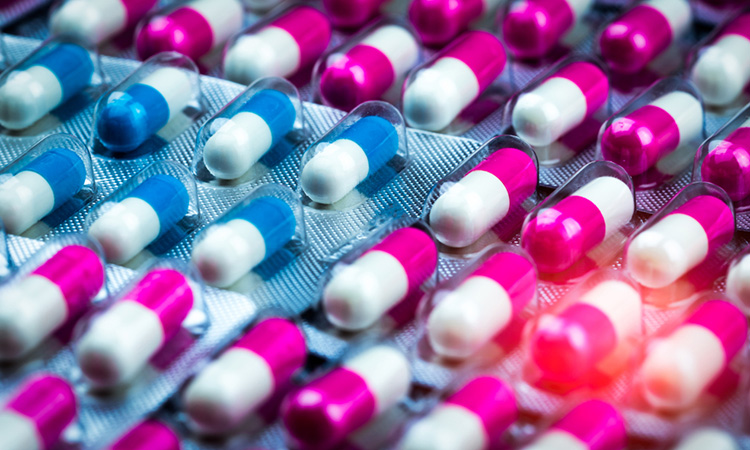 According to a new report, the global antibiotics market is estimated to generate a revenue of $58,798.1 million at a compound annual growth rate (CAGR) of four percent during the forecast period 2020-2027. The researchers say that the market will increase from its worth in 2019, at $43,298.5 million. The report was compiled by Research Dive.
According to the report, the North America antibiotics market for antibiotics facilities accounted for $15,132.8 million in 2019 and it is estimated to generate a revenue of $19,950.2 million by the end of 2027. Higher extent of prescribed antibiotics along with strict government and industry regulations for business processes are some of the factors propelling the antibiotics market growth in the region, the researchers say.
The report also says that the fluoroquinolones drug class segment is expected to grow at a notable CAGR of 5.2 percent registering a revenue of $10,143.1 million by 2027. The segment accounted for $6,823.1 million in 2019. Fluoroquinolones are extremely effective antibiotics with multiple beneficial pharmacokinetic properties, such as large volume of distribution and broad-spectrum antimicrobial activity, which is expected to be one of the major growth factors of the segmental market.
The broad-spectrum antibiotics sub-segment is also expected to surpass $52,366.7 million by 2027, increasing from $38,018.1 million in 2019. The rising prevalence of infectious diseases, major development of innovative antibiotics and extensively increasing healthcare expenditure are the major growth boosters of the market.
The growth of the global market for antibiotics is mainly attributed to the novel product innovations for the treatment of severe bacterial infections combined with a large number of clinical trials. In addition to this, the growing prevalence of infectious diseases like pneumonia, HIV/AIDS, tuberculosis and malaria is one of the major factors anticipated to enhance the global market growth during the forecast period.
Substantial investments in R&D activities by biotech companies, availability and massive adoption of generic medicines, discovery of advanced molecules and increasing expenditure in healthcare facilities will be some of the factors providing attractive opportunities to the global antibiotics market growth in the coming years.
Development of antibiotic resistance, particularly in the case of bacterial infections, is one of the major reasons which is negatively affecting the global antibiotics market. On the contrary, incorporation of novel computing technologies for antibiotic discovery may further create positive opportunities for the market growth.
According to the report, the top five leading players of the global antibiotics market are Abbott Laboratories, Sanofi, Merck, Bristol-Myers Squibb Company and Janssen Global Services. These players are currently focusing on R&D activities, mergers, acquisitions, partnerships and collaborations to sustain the growth of the market.