Gavi to make 500,000 doses of Ebola vaccine available for outbreak response
The global stockpile will provide developing countries responding to Ebola outbreaks with doses of the approved single-dose Ebola vaccine, rVSV∆G-ZEBOV-GP, live, free of charge.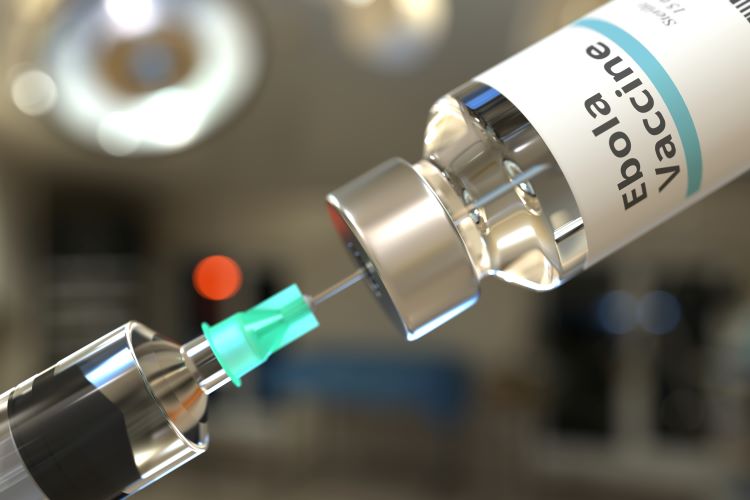 Gavi, the Vaccine Alliance, has funded an emergency stockpile of 500,000 doses of Ebola vaccine, which will be available to all countries for outbreak response following procurement. Gavi-eligible low- and lower middle-income countries will be able to access the stockpile free of charge and will receive support for operational costs to conduct outbreak response immunisation activities.
According to the alliance, it supported the establishment of the Ebola vaccine stockpile prior to the COVID-19 pandemic to strengthen the world's defences against the threat of devastating infectious disease outbreaks. Through the Advance Purchase Commitment (APC), its innovative financing mechanism, Gavi created strong incentives for manufacturers to accelerate their Ebola vaccine developments. Essentially the alliance committed to procure doses once a safe and effective vaccine was prequalified by the World Health Organization (WHO).
This APC also ensured that doses of the investigational vaccine could be deployed on a compassionate use basis during outbreaks, prior to the vaccine being licensed. This has so far helped end the outbreak in North Kivu and Ituri provinces, with over 300,000 people vaccinated against the disease in the Democratic Republic of Congo and neighbouring countries.
"This is a true success story for the Vaccine Alliance that illustrates the strength of our public-private partnership. The accelerated development of the Ebola vaccine was possible thanks to a first-of-its-kind agreement between Gavi and the vaccine manufacturer, which set a precedent for fast-tracking development and production of vaccines against COVID-19," said Gavi Chief Executive Officer, Dr Seth Berkley. "By creating a stockpile of 500,000 doses of the Ebola vaccine, available to all countries, we can help prevent loss of life and swiftly end Ebola outbreaks in the future."
The stockpile will include licensed doses of the single-dose Ebola vaccine (rVSV∆G-ZEBOV-GP, live) manufactured by MSD, which has received approval from both the European Medicines Agency (EMA) and the US Food and Drug Administration (FDA), in addition to prequalification from WHO. The first deliveries of doses into the stockpile are being funded through a $20 million contribution from the United States Agency for International Development (USAID). Decisions on vaccine allocations from the stockpile will be made by an International Coordinating Group (ICG) comprising WHO, UNICEF, International Federation of Red Cross and Red Crescent Societies (IFRC) and Médecins Sans Frontières (MSF).
"The stockpile of thousands of Ebola vaccines is a ground-breaking development," said UNICEF Executive Director Henrietta Fore. "It is testimony to the unrelenting and unprecedented efforts of this global partnership to fight Ebola outbreaks – and it provides an opportunity to learn from this success as we prepare for the global rollout of COVID-19 vaccines."
There are currently several other candidate vaccines for Ebola virus disease (EVD) at different phases of development that may be eligible for eventual inclusion into the stockpile once they have received WHO prequalification.