Lilly's antibody combo reduces COVID-19 hospitalisations and risk of death by 70 percent
Data from a Phase III trial shows high-risk patients treated with bamlanivimab and etesevimab were 70 percent less likely to be hospitalised due to COVID-19.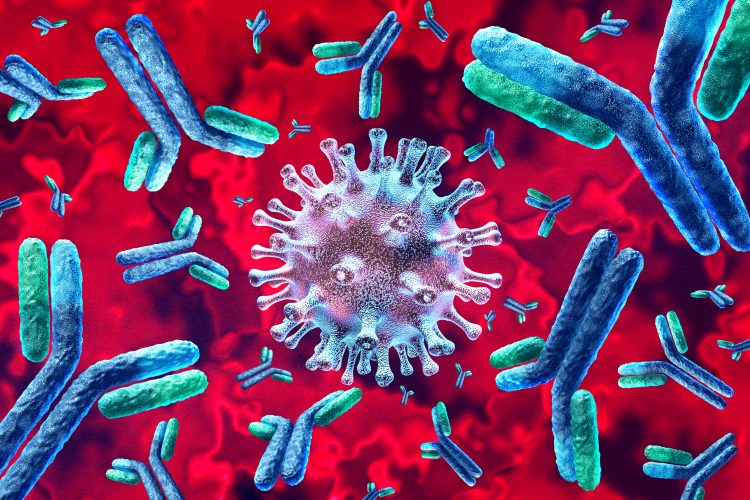 New data shows that treating high-risk patients recently diagnosed with COVID-19 with a combination of two monoclonal antibodies, bamlanivimab (LY-CoV555) 2800mg and etesevimab (LY-CoV016) 2800mg, significantly reduced COVID-19-related hospitalisations and deaths.
Across the 1,035 patients enrolled in the Phase III BLAZE-1 trial, there were 11 events (hospitalisations or deaths) in patients taking the antibody therapy and 36 in the placebo group, representing a 70 percent risk reduction. A total of 10 deaths occurred during the trial, all of which occurred in the placebo arm. As a result, the BLAZE-1 trial met its primary endpoint.
Bamlanivimab and etesevimab together also demonstrated statistically significant improvements on all key secondary endpoints, including reducing viral load and accelerating symptom resolution.
"These exciting results, which replicate positive Phase II data in a much larger set of patients, add valuable clinical evidence about the role neutralising antibodies can play in fighting this pandemic," said Dr Daniel Skovronsky, Eli Lilly and Company's chief scientific officer and president of Lilly Research Laboratories. "The death toll from COVID-19 continues to rise around the world and hospitalisations, particularly in the US, have reached record highs. These data further support our belief that bamlanivimab and etesevimab together have the potential to be an important treatment that significantly reduces hospitalisations and death in high-risk COVID-19 patients."
In the trial, the safety profile of bamlanivimab and etesevimab together was consistent with observations from other trials evaluating these antibodies. Serious adverse events were reported at a similar frequency in the bamlanivimab and etesevimab together and placebo groups.
BLAZE-4
In addition to the BLAZE-1 data, initial results from the ongoing BLAZE-4 trial suggest lower doses of the treatment provide similar reductions in viral load. The lowest dose currently being evaluated in this trial is bamlanivimab 700 mg and etesevimab 1400 mg together, but Lilly said it plans to explore even lower doses to maximise available supply. Additionally, the company said lower doses could allow for subcutaneous dosing, potentially reducing the burden on healthcare system and patients through reduced infusion times.
Bamlanivimab is authorised for emergency use by the US Food and Drug Administration (FDA) for the treatment of mild to moderate COVID-19 in high-risk patients.
In November 2020, the company submitted a request to the MHRA for use of bamlanivimab under the UK's Early Access to Medicines Scheme. The application remains under review.