J&J submits COVID-19 vaccine data to FDA for emergency authorisation
J&J have submitted Phase III trial data in their application to the FDA for emergency authorisation of their COVID-19 vaccine candidate.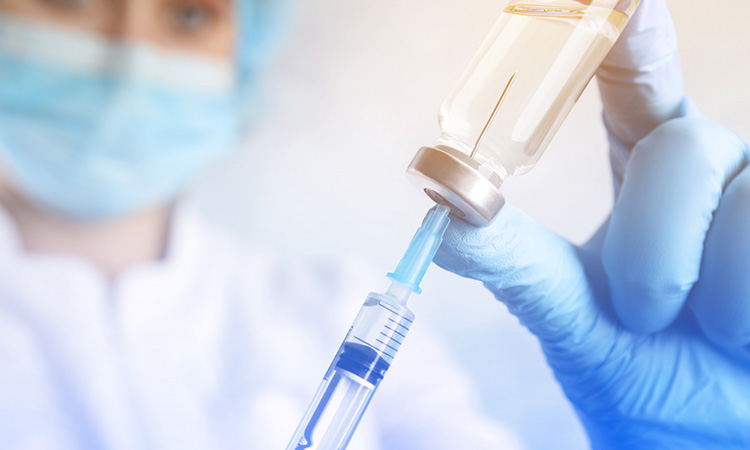 Johnson & Johnson (J&J) has announced that Janssen has submitted an application to the US Food and Drug Administration (FDA) requesting Emergency Use Authorization (EUA) for its investigational single-dose Janssen COVID-19 vaccine candidate.
The company's EUA submission is based on topline efficacy and safety data from the Phase III ENSEMBLE clinical trial, demonstrating that the investigational single-dose vaccine met all primary and key secondary endpoints. The company expects to have product available to ship immediately following authorisation.
The ENSEMBLE study is a randomised, double-blind, placebo-controlled clinical trial in adults 18 years old and older. The study was designed to evaluate the safety and efficacy of the Janssen investigational vaccine in protecting against both moderate and severe COVID-19 disease, with assessment of efficacy as of day 14 and as of day 28 as co-primary endpoints. The trial, conducted in eight countries across three continents, includes a diverse and broad population.
"Today's submission for EUA of our investigational single-shot COVID-19 vaccine is a pivotal step towards reducing the burden of disease for people globally and putting an end to the pandemic," said Dr Paul Stoffels, Vice Chairman of the Executive Committee and Chief Scientific Officer at J&J. "Upon authorisation of our investigational COVID-19 vaccine for emergency use, we are ready to begin shipping. With our submission to the FDA and our ongoing reviews with other health authorities around the world, we are working with great urgency to make our investigational vaccine available to the public as quickly as possible."
The Janssen investigational vaccine is compatible with standard vaccine distribution channels. If authorised, the vaccine is estimated to remain stable for two years at -20°C, at least three months of which can be stored in most standard refrigerators at temperatures of 2°-8°C. The company will ship the vaccine using the same cold chain technologies it uses today to transport other innovative medicines.
The company has initiated rolling submissions with several health agencies outside the US and will submit a Conditional Marketing Authorisation Application (cMAA) with the European Medicines Agency (EMA) in the coming weeks.