Therapeutic proteins and oral vaccines market to surpass $300,000mn by 2027
The market is expected to grow at a 6.7 percent CAGR, driven by the increasing prevalence of cancer and cardiovascular diseases, as well as growing interest in biologics.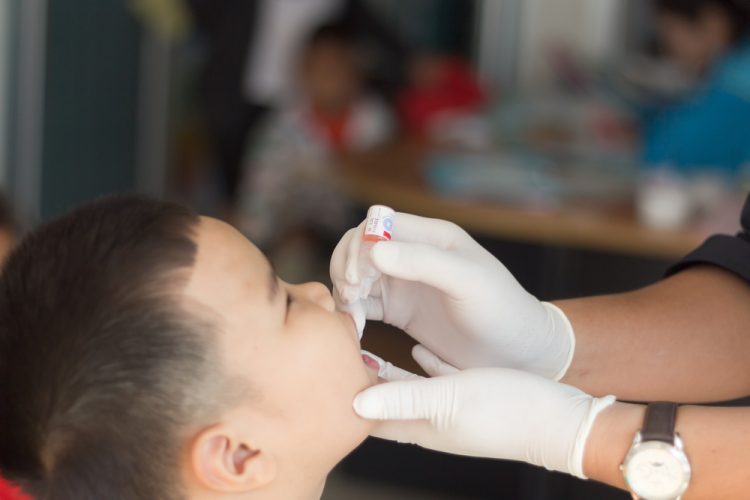 [Credit: frank60 / Shutterstock.com].
New research suggests the global therapeutic proteins and oral vaccines market could surpass $316,000 million by 2027.
The market is currently estimated to be worth approximately $201,000 million, so is expected to grow at a compound annual growth rate (CAGR) of 6.7 percent between 2020 and 2027, according to Coherent Market Insights.
Therapeutic proteins are engineered in the laboratory for pharmaceutical use. They include non-covalent binders, enzymes and albumin and therefore have a wide range of treatment applications. Oral vaccines are biologically prepared products, which provide active acquired immunity to diseases. There are currently oral vaccines targeting cholera, polio, rotavirus, smallpox and yellow fever, among others. Oral vaccines comprise an agent resembling the disease-causing microorganism, such as a live attenuated or killed viral particle or the micro-organisms toxins or surface proteins.
The report states that the increasing prevalence of chronic diseases such as cancer, and cancer-causing infections, the rising number of collaborations between market players and the growing R&D interest in childhood diseases such as growth hormone deficiency (GHD) should be the major drivers of market growth during the forecast period.
According to the forecast, one of the major drivers of growth could be cancer, which the World Health Organization (WHO) states is the second leading cause of death globally, accounting for approximately 70 percent of those in low- and middle-income countries. In addition, growth could be boosted by the prevalence of the cancer-causing infections Human Papilloma Virus (HPA) and hepatitis, both diseases that can be vaccinated against and are thought to be responsible for almost 25 percent of cancer cases in low- and middle-income countries.
However, biologic drugs such as therapeutic proteins or oral vaccines are often not widely available, or very affordable for those in lower income countries, something which the report suggest may limit market growth.
Another factor which the authors suggest may hamper growth is the stringency of regulations surrounding these biologics and regarding COVID-19 containment measures – including that current good manufacturing practice (CGMP) regulations and recommendations state employees showing symptoms of COVID-19 shall be restricted from entering the production house premises of the company to prevent contamination of drugs and active pharmaceutical ingredients (API).
The authors of the report suggest that North America will corner the largest share of the market (49.4 percent) and exhibit the highest global therapeutic proteins and oral vaccines market growth rate. This, the report states, is due to increasing healthcare expenditure and the escalating prevalence of cardiovascular diseases (CVDs) which should drive demand for therapeutic proteins. According to the report, the US Centers for Medicare & Medicaid Services (CMS) estimate that health spending in the US will grow at an average rate of 5.5 percent per year between 2018 and 2027 to reach around $6 trillion by 2027.
Key players in the global therapeutic proteins and oral vaccines market include Abbott Laboratories, Amgen Inc., Biogen Inc, Eli Lilly and Company, F. Hoffmann-La Roche, Johnson & Johnson, Merck, Novo Nordisk, Pfizer Inc., Sanofi SA, Serum Institute of India Pvt. Ltd., Emergent Biosolutions Inc., TransAlgae, MigVax Ltd and Lumen Bioscience Inc.
Related organisations
Abbott Laboratories, Amgen Inc, Biogen, Coherent Market Insights, Eli Lilly and Company, Emergent Biosolutions, F. Hoffmann-La Roche, Johnson & Johnson (J&J), Merck, Novo Nordisk, Pfizer, Sanofi, Serum Institute of India (SII), US Centers for Medicare & Medicaid Services (CMS), World Health Organization (WHO)