Ide-cel provides lasting remissions in multiply-relapsed myeloma
BMS and bluebird bio have applied to the FDA for approval of ide-cel as a standard therapy for relapsed or refractory multiple myeloma based on positive Phase II trial results.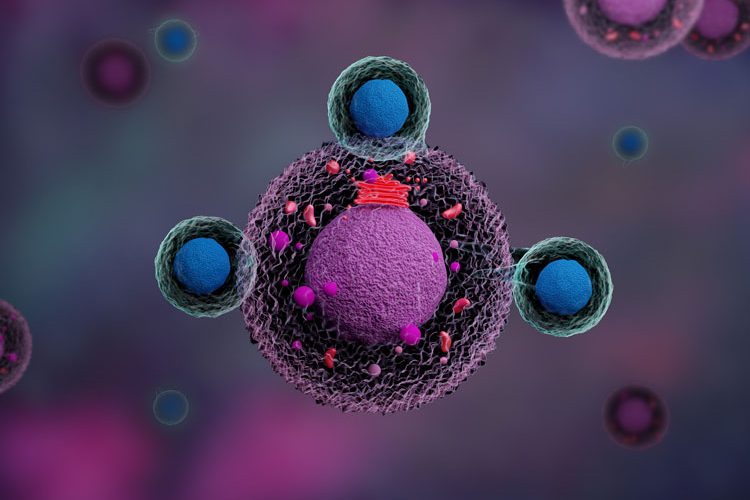 Phase II trial results published today reveal that idecabtagene vicleucel (ide-cel, bb2121), an investigational B-cell maturation antigen (BCMA)-directed chimeric antigen receptor (CAR) T-cell immunotherapy, induced a response in almost three quarters of relapsed and refractory multiple myeloma (RRMM) patients treated and, for some, provided remissions lasting more than two years.
The KarMMa study enrolled 140 participants with active myeloma after receiving at least three previous therapies. These included members of several high-risk subgroups, such as those with high-risk cytogenetics, triple- or penta-refractory disease, high tumour burden at baseline and extramedullary disease.
In the trial, 128 patients were treated with a single dose of ide-cel (different doses were tested in different patients). At a median follow-up of 13.3 months, 73 percent of patients had responded and 33 percent had a complete response or better. The median progression-free survival (PFS) was eight to nine months, but some have reportedly not relapsed more than two years after treatment. The researchers also reported clinically meaningful improvements for median duration of response and overall survival in treated patients across all dose levels and several high-risk subgroups.
According to the investigators, ide-cel outshone standard treatments for RRMM, as the current therapies, including selinexor, panobinostat and isatuximab, have a response rate of 25-30 percent and a PFS of three to four months.
The most common side effects with ide-cel were neutropenia (91 percent), anaemia (70 percent) and thrombocytopenia (63 percent). Cytokine release syndrome was also reported in 84 percent, including seven patients who had events of grade 3 or higher. Neurotoxic effects of developed in 23 patients (18 percent) and were of grade 3 in four participants.
Based on these results, a Biologics License Application (BLA) has been submitted to the US Food and Drug Administration (FDA) for approval of ide-cel as a standard therapy for patients with relapsed or treatment-resistant myeloma. A decision on the application is expected by the end of March 2021.
The success of ide-cel in patients who had undergone several previous treatments has also prompted investigators to launch trials of the therapy in patients in earlier stages of the disease.
"Despite the progress made in the treatment of multiple myeloma over the past decade, long-term disease-free survival is uncommon and relapses are inevitable. Currently, the patients who have progressed through the three main classes of therapy [immunomodulatory drugs, proteasome inhibitors and anti-CD38 antibodies] do not have very effective therapeutic options and their outcomes are often poor," said Dr Nikhil Munshi, lead author of the study and Associate Director of The Jerome Lipper Multiple Myeloma Center at the Dana-Farber Cancer Institute, US. "The deep and durable responses observed in a large majority of patients in the KarMMa study published today in The New England Journal of Medicine demonstrate the potential of ide-cel to address a high unmet need for patients with heavily pre-treated and highly refractory multiple myeloma."
Ide-cel is being developed by Bluebird bio and Bristol Myer-Squibb.