First person enrolled in Phase I oncolytic virus trial
The Phase I/IIa trial of BT-001 will assess the safety and efficacy of the virus' dual mode of action in solid tumours.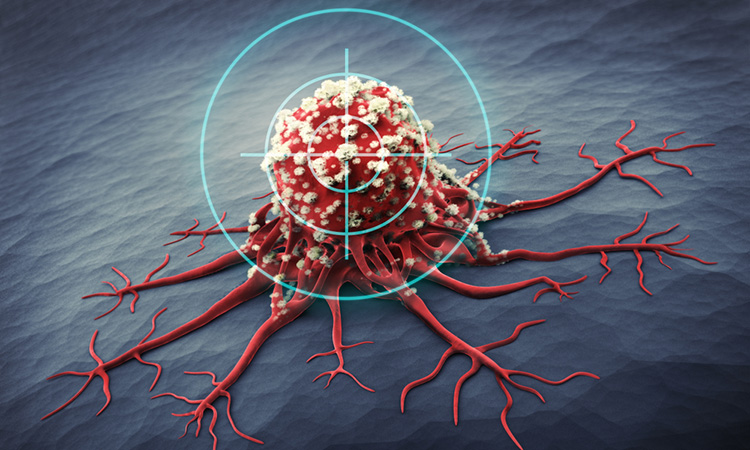 The first patient has been enrolled in a Phase I/IIa trial of an oncolytic virus. The trial will assess the safety and efficacy of BT-001, Transgene and BioInvent's oncolytic Vaccinia virus as a single agent and in combination with pembrolizumab (anti-PD-1 treatment) in several countries in Europe.
BT-001 has a dual mechanism of action. It was generated using Transgene's Invir.IO™ platform and then modified to encode both a regulatory T cell (Treg)-depleting human recombinant anti-CTLA4 antibody generated by BioInvent's proprietary n-CoDeR®/F.I.R.S.T™ platforms and a human granulocyte-macrophage colony-stimulating factor (GM-CSF) cytokine.
According to the companies, using the oncolytic Vaccinia virus to deliver the anti-CTLA4 antibody enables them to selectively target the tumour microenvironment, resulting in high intra-tumoural concentrations of both transgenes. This should induce local Treg depletion and elicit a stronger and more effective antitumor response. In addition, they suggested that reducing systemic exposure should increase the safety and tolerability profile of the anti-CTLA4 antibody.
Hedi Ben Brahim, Chairman and Chief Executive Officer of Transgene, remarked: "We are excited to start this clinical trial with BT-001, which is the result of a very productive collaboration between Transgene and BioInvent. This first Invir.IO™ based oncolytic virus entering the clinic has been shown to induce long-lasting antitumor immune responses and abscopal effects in several preclinical tumour models; in these experiments, the activity of BT-001 was further enhanced through combination with an anti-PD-1 antibody treatment. It has a unique mode of action and the outstanding results so far indicate it could make a significant difference to cancer patients."
The Phase l/lla trial is a multi-centre, open label, dose escalation study.
The Phase I will be divided into two parts:
Part A will enrol up to 36 patients with metastatic/advanced solid tumours to receive single agent, intra-tumoural administrations of BT-001, in cutaneous or palpable subcutaneous lesions or easily injectable lymph nodes.
Part B will explore the combination of intra-tumoural injections of BT-001 with pembrolizumab in 12 patients.
The Phase lla study will evaluate the combination regimen in several patient cohorts with different tumour types. These expansion cohorts will offer the possibility of exploring the activity of this approach to treat other malignancies not traditionally addressed with this type of treatment.
The trial (NCT04725331) will first be conducted at the UCL Saint Luc (Belgium), the Bergonié Institute (France), the Gustave Roussy Institute (France), the Centre Léon Bérard (France) and the Hôpital Saint-Louis (France).