Biotechs to test feasibility of a shelf-stable, powder mRNA COVID-19 vaccine
The collaborators hope to make mRNA COVID-19 vaccines accessible to all by creating a shelf-stable, reconstitutable powder formulation.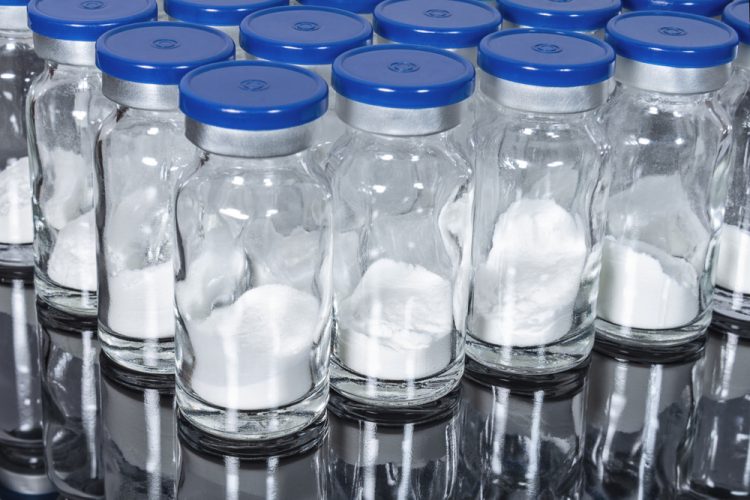 GreenLight Biosciences Inc. and TFF Pharmaceuticals Inc. have partnered to conduct feasibility studies for a shelf-stable powder formulation of a messenger (m)RNA COVID-19 vaccine. They aim to broaden global COVID-19 vaccine distribution options by creating a formulation that could be easily reconstituted prior to injection and would not require extreme cold chain distribution and storage.
The companies said in their statement that, despite mRNA COVID-19 vaccines being the fastest to develop, produce and adapt to new variants of concern, the cold chain requirements for maintaining their stability (some requiring temperatures as low as -80°C) increases distribution complexity, cost and restricts vaccine distribution to regions and countries with limited cold chain infrastructure.
To address this the enterprises have entered into a feasibility and material transfer agreement to evaluate a shelf-stable dry powder formulation of GreenLight's COVID-19 mRNA vaccine candidate.
Should the feasibility study prove successful, a further stage of work will include non-needle administration methods for the dry powder mRNA vaccine candidate, including formulations that could be administered via nasal spray or lung inhalation.
Under the agreement, GreenLight Biosciences is delivering its COVID-19 mRNA product candidate materials to TFF that will perform feasibility formulation work and testing. TFF is a clinical-stage biopharmaceutical company focused on developing and commercialising innovative drug products based on its patented Thin Film Freezing (TFF) technology platform. The platform is designed to improve the solubility and absorption of poorly water-soluble drugs and is particularly suited to generate dry powder particles with properties targeted for inhalation delivery.
The goal of the feasibility work is to identify an optimal dry powder formulation of the mRNA product, which has superior stability, maintains particle size of the encapsulated mRNA as well as high encapsulation efficiency and has rapid reconstitution characteristics for injection.
The companies said that, if successful, this should make mRNA vaccines available to the whole world, as the thin film technology could potentially allow vaccines to be transported at fridge, or even room temperatures as a powder.
"Overcoming the COVID-19 pandemic requires a large volume of second-generation vaccines that adapt rapidly and can be delivered to all parts of the world, regardless of local cold chain infrastructure," remarked Dr Andrey Zarur, Chief Executive Officer of GreenLight Biosciences. "Thin Film Freezing has the potential to deliver on this promise by reformulating the complex mRNA molecules of our vaccine candidate into a shelf-stable powder readily reconstituted by a healthcare worker just prior to injection."
TFF requires approximately six weeks from receipt of materials to prepare an initial dry powder form of GreenLight's vaccine candidate to test for reconstitutability and viability.