Combining pacritinib with sirolimus-based GvHD prophylaxis may improve efficacy
Phase I results suggest adding pacritinib to sirolimus and low-dose tacrolimus could be beneficial in preventing graft-versus-host disease (GvHD).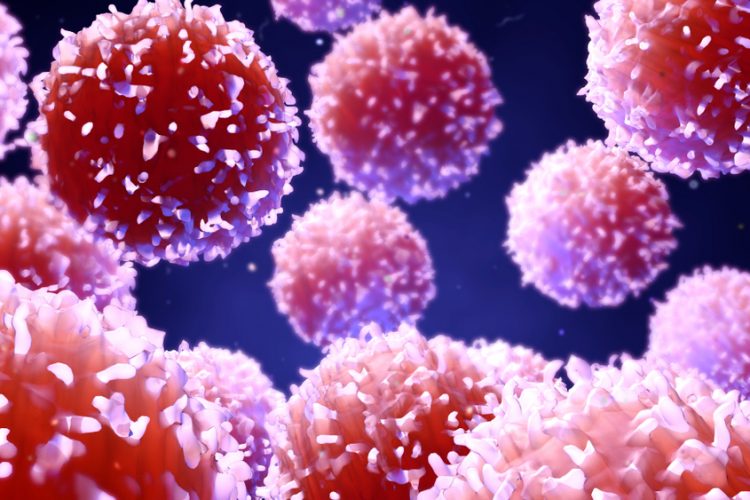 Phase I trial data reveals pacritinib in combination with sirolimus and low-dose tacrolimus (PAC/SIR/TAC) has a promising safety profile and exhibited preliminary therapeutic activity in preventing acute graft-versus-host disease (GvHD) after allogeneic hematopoietic cell transplantation (alloHCT).
The results of the trial evaluating PAC/SIR/TAC were published in Clinical Cancer Research. The Phase II portion of the trial (NCT02891603) is ongoing at Moffitt Cancer Center and the Masonic Cancer Center at the University of Minnesota, both US.
The Phase I portion of the trial (NCT02891603) primarily evaluated the safety of PAC/SIR/TAC administered after alloHCT.
PAC is an investigational oral kinase inhibitor with specificity for JAK2. The JAK family of enzymes is a central component in signal transduction pathways critical to normal blood cell growth and development, as well as inflammatory cytokine expression and immune responses. SIR and TAC inhibit the mTOR pathway which is critical for T cell activation. T cells play an essential role in development of GvHD.
The trial used a 3+3 dose escalation design to identify PAC 100mg twice a day as the minimum biologically active and well-tolerated dose for further study. At this dose, one out of six study participants treated with the investigational regimen had Grade 2-4 acute GvHD. Chronic GvHD was rare, with only two participants developing mild disease, which resolved without systemic immune suppression.
The published manuscript also reveals that dual JAK2/mTOR inhibition suppresses pathogenic Th1 and Th17 cells, enhances the potency of immunosuppressive regulatory T cells (Tregs) and maintains natural killer cells and CD8+ cytotoxic T lymphocytes required for graft-versus-leukaemia. Importantly, PAC/SIR/TAC was observed to preserve donor cytomegalovirus (CMV) immunity, permit timely engraftment and avoid cytopenias observed with nonselective JAK inhibitors.
"The PAC/SIR/TAC regimen provides concurrent inhibition of JAK2 and mTOR, effectively suppressing donor T-cell co-stimulation and IL-6 signal transduction implicated in acute GvHD, while sparing STAT5 activation critical for immune tolerance and donor anti-leukaemia immunity," commented Dr Brian Betts, Associate Professor of Medicine in the Division of Hematology, Oncology and Transplantation at the University of Minnesota, US. "The favourable safety profile to date and its impact on immune reconstitution after alloHCT make the PAC/SIR/TAC regimen a promising strategy to prevent GvHD. We are excited to continue to investigate the use of pacritinib in this important area of unmet need."
"This Phase 1 clinical trial is the first study to demonstrate that combining pacritinib, a selective JAK2 inhibitor, with sirolimus-based GvHD prophylaxis may produce lower rates of acute GvHD compared to the reported rates for sirolimus and tacrolimus alone," added Dr Adam Craig, President and Chief Executive Officer of CTI BioPharma, the developer of pacritinib. "We are encouraged by these data and look forward to further evaluating pacritinib in preventing GvHD in the on-going Phase II clinical trial and continuing to highlight the potential for the expanded use of pacritinib."