EC approves Cabometyx® and Opdivo® combination for advanced renal cell carcinoma
The combination was approved on Phase III trial results which show it doubled progression-free survival and reduced risk of death by 40 percent, compared to standard of care.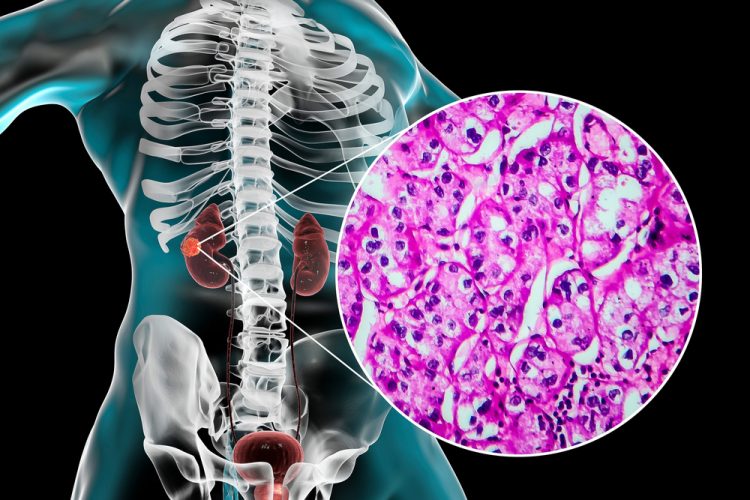 The European Commission (EC) has approved Ipsen's Cabometyx® (cabozantinib) in combination with Bristol Myers Squibb's Opdivo® (nivolumab) for the first-line treatment of advanced renal cell carcinoma (aRCC).
According to Ipsen, this is the first approval for Cabometyx in combination with another therapy in Europe and the third indication of Cabometyx in RCC.
"Today's EC approval for the use of Cabometyx in combination with Opdivo provides an important new first-line treatment option for patients living with advanced renal cell carcinoma," said Howard Mayer, Executive Vice President and Head of Research and Development, Ipsen in a statement on 31 March 2021. "We look forward to collaborating with a broad range of European stakeholders to bring this unique combination to eligible patients living with advanced renal cell carcinoma."
The approval was based on results from the Phase III CheckMate-9ER trial, published in the New England Journal of Medicine (NEJM) earlier in March. In the trial, Cabometyx in combination with Opdivo demonstrated significant improvements across all efficacy endpoints:
median progression-free survival (PFS), the trial's primary endpoint, was doubled in the combination group, compared to those receiving sunitinib alone: 16.6 months vs. 8.3 months
overall survival (OS) was statistically significantly improved, the combination reduced the risk of death by 40 percent versus sunitinib.
Cabometyx in combination with Opdivo also demonstrated a superior objective response rate (ORR), with twice as many patients responding compared to sunitinib (55.7 percent versus 27.1 percent) and 8.0 percent versus 4.6% percent achieved a complete response respectively.
The combination was found to be well tolerated and reflected the known safety profiles of the immunotherapy and tyrosine kinase inhibitor components in first-line aRCC.
Additional data from the CheckMate-9ER trial were also presented in February at the recent American Society of Clinical Oncology 2021 Genitourinary Cancers Symposium (ASCO GU). These data highlighted sustained superior efficacy of Cabometyx in combination with Opdivo versus sunitinib for the first-line treatment of aRCC, with a median follow-up of 23.5 months, as well as data suggesting significantly improved health-related quality of life (HRQoL) outcomes for the combination versus sunitinib. These HRQoL data demonstrated that the combination was associated with a lower treatment burden, a decline in the risk of confirmed deterioration in HRQoL and a reduction of disease-related symptoms compared to sunitinib.
"The combination of nivolumab and cabozantinib pairs two proven agents for advanced renal cell carcinoma that together have shown superior efficacy across key endpoints and subgroups of patients compared to sunitinib in the CheckMate-9ER trial. Additionally, the combination's safety profile was manageable with known protocols, leading to a low rate of treatment-related discontinuations," said Dr Marc-Oliver Grimm, Professor of Medicine and Urology Department Head, Jena University Hospital, Germany. "With today's approval, clinicians in the EU will be able to offer patients with advanced renal cell carcinoma an additional combination therapy that may help them achieve early control of their disease and improve survival outcomes."
This approval allows for the marketing of Cabometyx in combination with Opdivo in this indication in all 27 member states of the European Union, Norway, Liechtenstein and Iceland. The treatment was also approved for this indication by the US Food and Drug Administration (FDA) in January 2021.