Collaboration to encourage US adoption of continuous manufacturing
USP and Phlow have built a new laboratory to develop test methods and standards to facilitate broader adoption of continuous manufacturing in the US.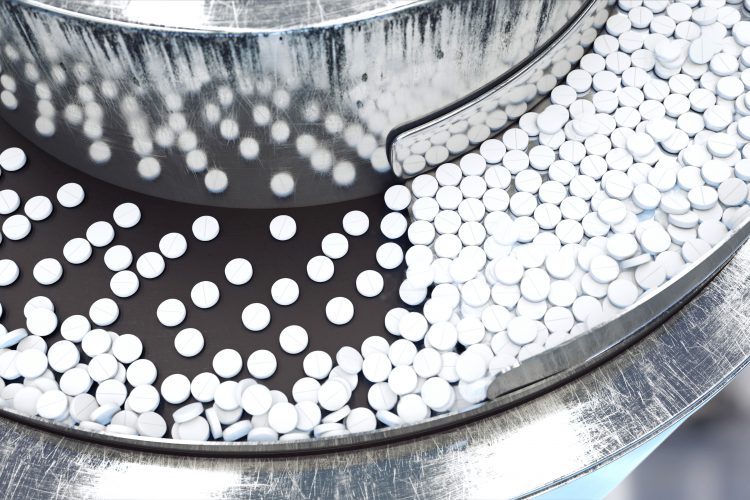 The United States Pharmacopeia (USP) and Phlow Corp. have collaboratively built a new laboratory that will develop test methods and standards for continuous manufacturing. The aim of the project is to encourage the wider adoption of continuous manufacturing by US generic and other pharmaceutical producers.
The organisations said their work will develop the early scientific and regulatory guidelines for high-quality continuous manufacturing processes and create a foundation for successful product development, tech transfer and drug application filings. They will also develop new on-line, in-line or at-line analytical methods and provide guidance for the post-tech transfer verification of active pharmaceutical ingredients (APIs), intermediates and dosage forms. As a result, the partnership hopes to increase local production capacity and reduce the US' dependence on exports from other countries.
"Pharmaceutical continuous manufacturing poses several advantages over traditional batch manufacturing, especially during supply disruptions. These include the availability and use of real-time data to accelerate manufacturing scale-up and help improve medicine quality, enabling more efficient and nimble production of essential medicines and strengthening the overall supply chain," commented Ronald Piervincenzi, Chief Executive Officer of USP. "We hope that USP's work with Phlow will help pave the way for the pharmaceutical industry to apply continuous manufacturing more broadly for the generic medicines so many patients rely upon."
Operated by USP, the new lab will be co-located with Phlow's R&D Laboratories and Virginia Commonwealth University (VCU)'s Medicines for All Institute (M4ALL) in the Virginia Biotechnology Research Park. USP will also use labs at its headquarters in Rockville, Maryland for some analytical and testing projects.
The lab is, in part, being funded by Phlow. The money is part of a four-year, $354-million contract it signed with the US Department of Health and Human Services' Biomedical Advanced Research and Development Authority (BARDA) in May 2020. Under the agreement, Phlow is leading a group of partners, including AMPAC Fine Chemicals, Civica Rx and M4ALL, to domestically manufacture more than 200 essential medicines that are at risk of shortage in the US, including drugs for those hospitalised with COVID-19. The methods developed at the USP lab will be available for use by other US generics manufacturers, said Phlow, and will initially focus on continuous API manufacturing.
Piervincenzi commented that, while early adopters have done the work necessary for good manufacturing practice (GMP)-scale continuous manufacturing of their own products, standards could help facilitate its wider adoption and prevent concerns over process quality halting progress. Piervincenzi said an example of standards could be describing what parameters to measure and how to do so: "In some cases, what you need to measure for continuous manufacturing is quite different than what needs to be measured for batch manufacturing. For example, for both batch and continuous processes, you need to check your excipients for purity and strength, but in a continuous solid-dosage drug manufacturing you also need to measure powder flow characteristics."
He also cited when and how measurements are taken as another difference between batch and continuous manufacturing, as continuous manufacturing requires real-time testing.
In addition to the alliance with Phlow, USP has been working with the Center for Structured Organic Particulate Systems (C-SOPS) research group at Rutgers University, US, on test methods for continuous solid-dosage manufacturing processes, such as methods for characterising residence time distribution (RTD). Researchers are currently conducting a round robin for transferring RTD test methods from one site to another.
USP is also working to ensure that the workforce is capable of running this type of production and has set up an interactive training course with Rutgers so that technical personnel can gain an in-depth understanding of the skills that are needed for continuous manufacturing for solid-dosage drugs. USP said it sees potential for similar training programs in future on the VCU campus.