Biotech and pharma services outsourcing market to be worth over $91bn by 2028
A new report suggests the global biotechnology and pharmaceutical services outsourcing market will grow because of the pandemic and rising drug development costs and R&D investments.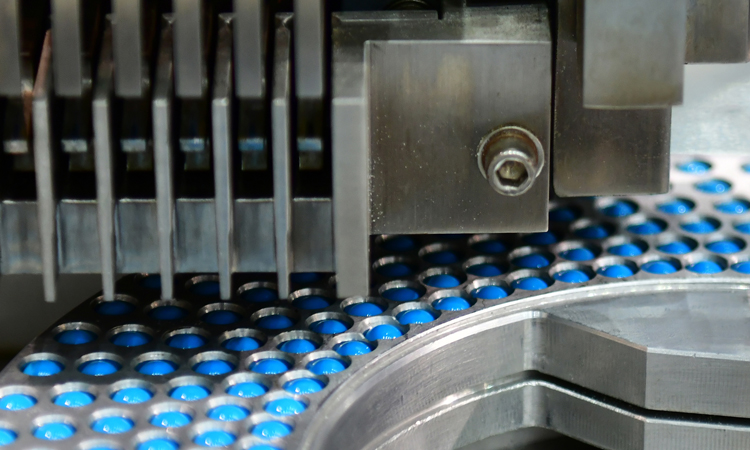 A new report indicates the global biotechnology and pharmaceutical services outsourcing market will surpass $91.4 billion by 2028, as a result of a 5.2 percent compound annual growth rate (CAGR). The market was valued at $61.2 billion in 2020, with pharma end-use accounting for over 55 percent of the revenue share.
Driving growth
The report highlighted that rising pricing pressure, lack of internal capabilities, low-cost service offering and access to the industry expertise through contract research organisations (CROs) and contract manufacturing organisations (CMOs) are all expected to drive the market over the forecast period. It also indicated rising drug development costs, higher failure rates and growing regulatory pressure will also significantly impact the market.
The report also suggests that increasing R&D activities for new drug development, combination products and other advanced medicines have all increased the demand for contract biotechnology and pharmaceutical services and will continue to do so through the forecast period. It states that the global pharmaceutical industry currently has the second-highest R&D intensity measures of any sector, therefore suggesting spending on R&D is increasing and thus, will drive global biotechnology and pharmaceutical services outsourcing market growth during the forecast period.
The analysts also stated that the COVID-19 pandemic had had a considerable impact on biotech and pharma services outsourcing, particularly as social distancing and travel restrictions created hurdles for clinical trials and other services intended to find effective treatments for various diseases. In March 2020, at least 18 pharma or biotech companies reported disturbance in drug development because of the pandemic.
According to the report, the shift in focus of biopharmaceutical companies on developing vaccines and therapies in response to COVID-19 has resulted in unintended consequences that may potentially disrupt outsourcing. For instance, IQVIA's Q1 results revealed that nearly 80 percent of its sites were inaccessible. However, the company accessed nearly 70 percent of its sites in Q2 and gained full access by Q4. As a result of the disruptions, IQVIA projected its revenue for 2020 would be 10 percent less, compared to the previous year's guidance.
Owing to the pandemic, the report states that increasing adoption of machine learning-based platforms and Artificial Intelligence (AI), innovative trial designs and automation in drug manufacturing will all transform the CRO and CMO landscape in the coming years.
Market by service
According to the analysts, the consulting service segment of the market led the market in 2020, accounting for a 19 percent share, and will continue to be dominant throughout the forecast period. The growth in this segment was attributed to increasing merger and acquisition (M&A) activity, constantly changing regulatory protocols and biotech and pharma companies increasingly opting for consulting services to combat the rising number of fraudulent cases and discrepancies in intellectual property rights.
The other services segment is expected to register the fastest CAGR over the forecast period owing to the rising outsourcing of generics and biosimilar manufacturing. The other services segment includes contract manufacturing, product upgrade and IT consulting.
Services outsourcing market by region
North America accounted for over 54 percent of the global biotechnology and pharmaceutical services outsourcing market in 2020, primarily because of the presence of several established CROs and CMOs and growing R&D investments by life sciences and pharmaceutical companies in the region. However, the report also found that in the forecast period the expansion of foreign CMOs and CROs into the region will also likely propel market growth.
Asia Pacific is anticipated to be the fastest-growing regional market over the forecast period, primarily because of the low cost of drug development and manufacturing and availability of a skilled workforce in this region. The analysts also reported that economic policy reforms in countries, such as China, are anticipated to create a balanced economy and opportunity for market players to invest in this region.
Key market players
According to the report, companies are adopting M&As, regional expansion, service portfolio expansion and competitive pricing as key strategies to survive in the highly competitive environment and acquire a higher market share.
Some of the key players in the global biotechnology and pharmaceutical services outsourcing market include The Quantic Group, IQVIA, Parexel International Corporation, Lachman Consultant Services Inc., GMP Pharmaceuticals Pty Ltd., Concept Heidelberg GmbH, Covance Inc., Charles River Laboratories, PRA Health Sciences and ICON plc.
Related topics
Artificial Intelligence, Contract Manufacturing, Contract Research Organisations (CROs), Drug Manufacturing, Industry Insight, Informatics, Outsourcing, Research & Development (R&D), Supply Chain, Technology, Therapeutics, Vaccines
Related organisations
Related diseases & conditions