Novel natural killer cell engager therapy shows promise in Phase I trials
GTB-3550 TriKE™ monotherapy was found to restore natural killer cell function and immune surveillance in relapsed or refractory AML and MDS cancer patients.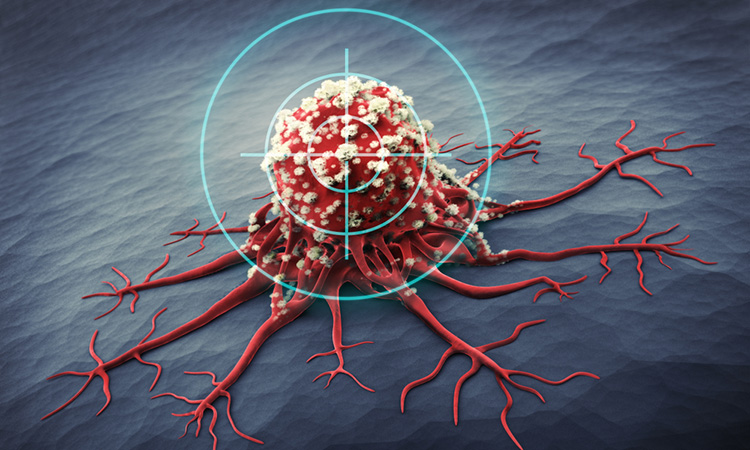 Interim results from a first-in-human trial (NCT03214666) of GT Biopharma Inc.'s GTB-3550 TriKE™ indicate the treatment is beneficial to patients with high-risk myelodysplastic syndromes (MDS) and relapsed or refractory acute myeloid leukaemia (AML).
According to the company, the results suggest that GTB-3550 TriKE™ monotherapy is able to rescue the patient's otherwise exhausted, inhibited or non-functional endogenous natural killer (NK) T cell population and prompt it to target and directly kill the patient's AML and MDS cancer cells without the need for the co-administration or addition of supplemental progenitor-derived, autologous or allogenic engineered NK cells. 
In addition, the treatment significantly reduced cancer cell (blast) levels by up to 63.7 percent and, in some cases, ended transfusion dependency as patients became eligible for bone marrow transplant. The data is from the first nine patients treated with GTB-3550 TriKE™.
According to the company, the ability to use GTB-3550 in a monotherapy setting is a significant competitive and therapeutic advantage and would contribute to major cost savings, compared to current regimens which require the co-administration of a drug and cell therapy combination.
The treatment was also shown to be well tolerated, with no signs of cytokine release syndrome (CRS) or other toxicities. As a result, the enterprise suggests that GTB-3550 could be used to treat patients earlier in the disease process, where combination drug/cell therapy regimens are currently expected to be used as late-stage or salvage therapies after all other therapeutic options have been exhausted.
About GTB-3550 TriKE™
GTB-3550 is based on GT Biopharma's proprietary NK cell engager protein biologic technology platform, TriKE™. The product is a single-chain, tri-specific scFv recombinant fusion protein conjugate composed of the variable regions of the heavy and light chains of anti-CD16 and anti-CD33 antibodies and a modified form of IL-15. The NK cell-stimulating cytokine human IL-15 portion of the molecule provides a self-sustaining signal that activates the cells and enhances their ability to kill.
About the trial
The trial is enrolling patients aged 18 years and older with CD33+ malignancies (primary induction failure or relapsed AML with failure of one reinduction attempt or high-risk MDS progressed on two lines of therapy). The primary endpoint is to identify the maximum tolerated dose (MTD) of GTB-3550 TriKE™. Correlative objectives include the number, phenotype, activation status and function of NK cells and T cells.
Related organisations
Related drugs