Baricitinib enhances hair regrowth for alopecia areata patients
New Phase III data shows once daily treatment with baricitinib significantly increases hair regrowth in adult patients with severe alopecia areata.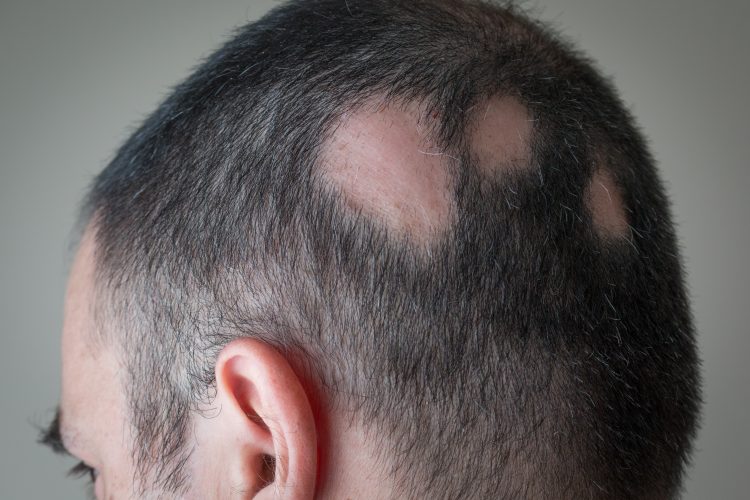 Eli Lilly and Company and Incyte have announced that the BRAVE-AA1 Phase III trial evaluating the efficacy and safety of once daily baricitinib 2mg and 4mg in adults with severe alopecia areata (AA) met its primary endpoint and had results consistent with an earlier Phase III trial, BRAVE-AA2.
AA is an autoimmune condition that causes patchy hair loss on the scalp, face and sometimes other areas of the body and currently has no therapies approved by the US Food and Drug Administration (FDA). In both trials, a statistically significant proportion of patients treated with baricitinib achieved the primary endpoint of hair regrowth across the two dosing regimens at Week 36, compared to patients treated with placebo.
BRAVE-AA1 is a multi-centre, randomised, double-blind, placebo-controlled adaptive Phase II/III trial. Based on interim results of the Phase II portion of BRAVE-AA1 at Week 12, baricitinib 2mg and 4mg once-daily doses were selected for further evaluation in the Phase III portion.
BRAVE-AA2 is a multi-centre, randomised, double-blind, placebo-controlled study evaluating the baricitinib 2mg and 4mg dosing regimens versus placebo.
Both studies included adults with severe alopecia, defined as a Severity of Alopecia Tool (SALT) score ≥50 (ie, who had ≥50 percent scalp hair loss), in addition to a current episode of AA lasting at least six months but no more than eight years.
Over the nine-month treatment period, patients in both studies, treated with either dose, experienced significantly greater scalp hair regrowth compared to patients treated with placebo. In BRAVE-AA1, 35 percent of patients treated with baricitinib 4mg/day and 22 percent on baricitinib 2mg/day reached 80 percent or more scalp hair coverage at week 36, compared to only five percent of patients in the placebo group, therefore the trial met its primary endpoint.
In BRAVE-AA2, the proportion of patients reaching 80 percent or more scalp hair coverage at week 36 was 33 percent in the baricitinib 4mg/day group, 17 percent in the baricitinib 2mg/day group and three percent of patients in the placebo group, meeting the primary endpoint.   
The most common treatment-emergent adverse events (TEAEs) in BRAVE-AA1 and BRAVE-AA2 included upper respiratory tract infections, headache and acne. No deaths or venous thromboembolic events (VTEs) were reported in the trials. The safety profile of baricitinib in the two studies was consistent with its known safety profile in patients with rheumatoid arthritis (RA) and atopic dermatitis (AD).
Lilly stated that it will present detailed data from these studies at scientific meetings later this year and submit the results to peer-reviewed journals. Additionally, based on these results, the company plans to submit a supplemental New Drug Application (sNDA) to the FDA for baricitinib in AA in the second half of 2021, followed by submissions to other regulatory agencies around the world.
"There is a pressing need for approved treatment options for people suffering from alopecia areata as existing topicals and steroids do not provide meaningful improvement for many patients," commented Dr Maryanne Senna, dermatologist and assistant professor of dermatology at Harvard Medical School, US, and clinical trial investigator of BRAVE-AA1. "I am pleased to see such positive results from these important trials of baricitinib offering a much-needed potential breakthrough treatment option for this disease." 
About baricitinib
Baricitinib is an oral JAK inhibitor discovered by Incyte and licensed to Lilly. Baricitinib is approved and commercially available as OLUMIANT in the US and more than 70 countries as a treatment for adults with moderately to severely active RA and in Europe and Japan for the treatment of adult patients with moderate to severe AD who are candidates for systemic therapy.