Janssen COVID-19 Vaccine approved for continued use in US
The US FDA and CDC have confirmed that the single-shot COVID-19 vaccine's benefits continue to outweigh the risks of clotting and have given approval for its use to resume.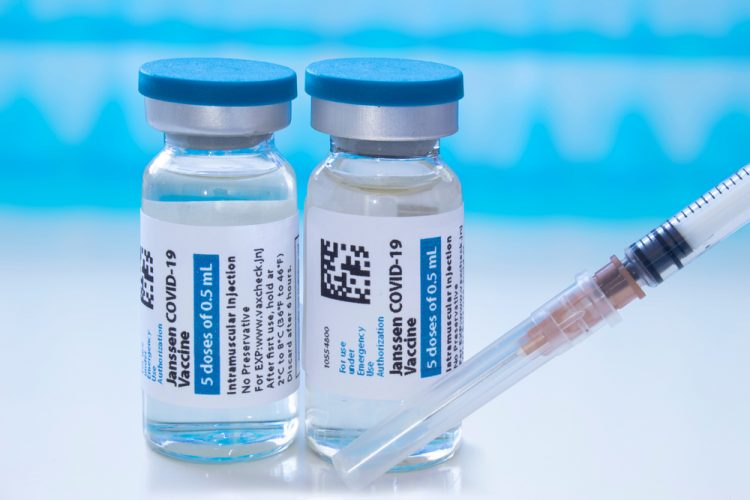 [Credit: oasisamuel/Shutterstock.com].
The US Food and Drug Administration (FDA) and Centers for Disease Control and Prevention (CDC) have concluded their review of blood clots reported after vaccination with the Janssen COVID-19 Vaccine and concluded that its benefits continue to outweigh the risks and thus the use of the vaccine should resume in the US.
The use of the vaccine was temporarily halted while reports of six cases of a rare and severe type of blood clot in individuals following administration of the Janssen COVID-19 Vaccine were evaluated by medical and scientific teams at the FDA and CDC. They examined all available data to assess the risk of thrombosis, including cerebral venous sinuses (CVST, large blood vessels in the brain) and other sites in the body (including but not limited to the large blood vessels of the abdomen and the veins of the legs) along with thrombocytopenia (low blood platelet counts). The teams also conducted outreach to ensure healthcare providers and clinicians are aware of the risks and an properly recognise and manage them, due to the unique treatment required by thrombosis-thrombocytopenia syndrome (TTS).
They concluded that the vaccine is safe and effective in preventing COVID-19 and that the vaccine's known and potential benefits outweigh its known and potential risks in individuals 18 years of age and older, since the chance of TTS is very low. The vaccine's fact sheets for healthcare providers and recipients and caregivers have also been updated to include information about the risk of TTS.
The regulators said they will continue to be vigilant and respond to any further information that could impact the risk benefit analysis that currently allows the vaccine to be authorised for emergency use.
In response to the decision, Johnson & Johnson, Janssen Pharmaceuticals' parent company, said that vaccinations with the single-shot Janssen COVID-19 Vaccine will resume for all adults aged 18 years and older in the US, under Emergency Use Authorization (EUA). The single-dose vaccine regimen has been shown to be 66.1 percent effective in preventing moderate to severe/critical disease and 85 percent effective in preventing severe/critical disease, 28 days post-vaccination.
The European Medicines Agency (EMA) has also concluded its review of the same events and drew the same conclusion as the FDA and CDC.