Ampion™ reduces COVID-19 respiratory distress mortality
The final results from the Phase I trial show treatment with Ampion™ reduced all-cause mortality by almost 80 percent in COVID-19 patients with respiratory distress.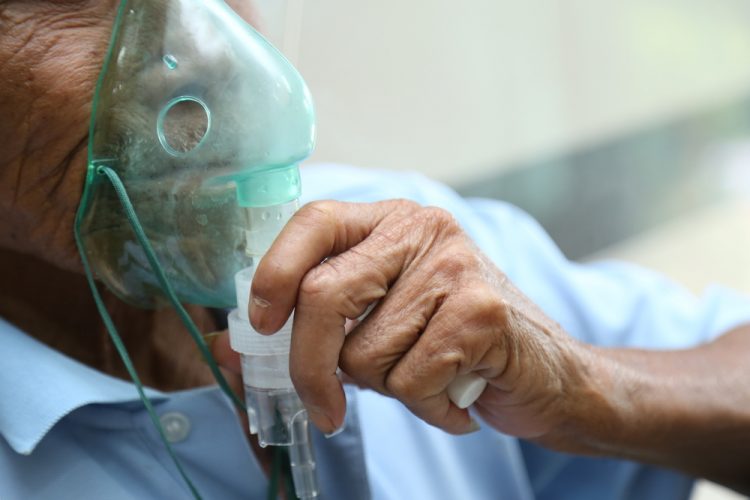 Results from the AP-014 Phase I trial (NCT04606784) treating COVID-19 patients in respiratory distress with inhaled Ampion™ suggest the drug resulted in a 78 percent improvement in all-cause mortality.
The data means that, not only did the trial meet its primary endpoint, improvement in all-cause mortality over patients treated using just standard of care (SOC), but it also resulted in a greater improvement than previously reported from preliminary results. In March it was reported that mortality in the SOC group was 21 percent versus eight percent in the SOC plus Ampion group, suggesting a 62 percent improvement in all-cause mortality. However, the new data show that mortality in the SOC group was 24 percent versus only five percent with SOC plus Ampion, a 78 percent improvement in all-cause mortality.
Other finding from the study include:
On average, patients who received Ampion stayed in hospital four days less than those who received just SOC
By day five, 89 percent of patients who received Ampion were stable or had improvement compared to 77 percent of patients who received just SOC, with improvements in Ampion recipients noted as early as day two
Ampion treatment was safe and well-tolerated in all patients with no drug-related serious adverse events reported
"These are strong results from a Phase I trial and we are looking forward to continuing immediately with the commencement of our double-blind placebo-controlled Phase II trials utilising Ampion in both in an inhaled form for COVID-19 respiratory distress and intravenously for more systemic symptoms of COVID-19," commented Michael Macaluso, President and Chief Executive Officer of Ampio Pharmaceuticals. "If these Phase II studies confirm the efficacy results seen in our Phase I trials, I can envision moving forward quickly with an application for Emergency Use Authorization for Ampion in treating COVID-19."
Ampio has Investigational Review Board (IRB) approvals for both Phase II trials and is able to immediately begin enrolling patients in the US. The Company is awaiting IRB approval for its Phase I study using Ampion to address the respiratory symptoms experienced by COVID-19 Long Haulers.