Moderna invests to increase global supply of its COVID-19 vaccine
According to Moderna, its new investments could increase global supply of its COVID-19 vaccine to one billion doses in 2021 and three billion in 2022.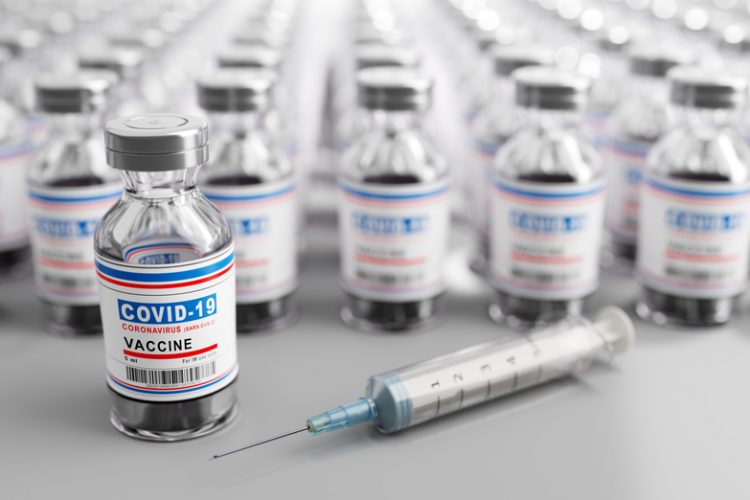 Moderna Inc. has announced that it is investing to increase supply of its COVID-19 vaccine at its owned and partnered manufacturing facilities. As a result of the investments, the company has increased its 2021 manufacturing supply forecast to between 800 million to 1 billion doses and stated that the 2022 forecast could be more than triple that.
According to the company, dependent of the balance between the authorised COVID-19 Vaccine Moderna at the 100μg dose level and potentially lower doses for the variant booster candidates and paediatric vaccines, if authorised, it expects this funding will increase global 2022 capacity to up to three billion doses of its COVID-19 vaccine.
The investments will allow the drug substance manufacturing at Lonza's Switzerland-based facility to be doubled, formulation, fill and finish and drug substance manufacturing at Rovi's Spain-based facility to be more than doubled and a 50 percent increase in drug substance manufacturing at Moderna's facilities in the US.
According to the company, after completion, the investments will also result in an increase in safety stock of raw materials and finished product used to deliver committed volumes.
The Company will begin making investments at its owned and partnered manufacturing facilities in 2021, with increased production from these investments expected to ramp up in late 2021 and early 2022. Today, the Company also raised its 2021 manufacturing supply forecast to between 800 million to 1 billion doses.
These increases are in addition to the recently announced increases in formulation, fill and finish in the US with Catalent and Sanofi. Moderna is also in advanced negotiations for other agreements.
The company also stated recently, in its Vaccines Day presentation, that it believes that this investment in increased supply is necessary due to an expected significant need for booster vaccinations in 2022 and beyond. In its presentation, the enterprise highlighted studies predicting that waning immunity will impact vaccine efficacy within 12 months and that variants of concern have lower starting neutralising antibody titers and thus may lead to breakthrough infections among those already infected or vaccinated, compounding the potential need for variant boosters in the coming years.
It also discussed that it believes that mRNA is the best-positioned technology platform to meet the global need for ongoing vaccinations against SARS-CoV-2. This, it said, is because of their high efficacy; the ability of mRNA platforms to respond rapidly to the SARS-CoV-2 virus, including variants of concern; and the capability for mRNA technology to produce multi-valent vaccines. Moderna has already begun to test SARS-CoV-2 variant vaccine and multivalent vaccine boosters in humans.
It stated that as the results from these ongoing variant trials emerge it will more fully develop its booster product strategy, and thus will be in a better position to estimate supply ranges for 2022, which will be based, in significant part, on product mix across single-dose boosters, primary (two-dose) vaccination series for adults and primary (two-dose) series for the pediatric population, which may be at lower dose levels.
The company also announced that ongoing development data related to the current formulation of the Moderna COVID-19 Vaccine (mRNA-1273) suggests the vaccine could be stored at refrigerated temperatures (2-8°C) for three months. It is currently approved for storage at these temperatures for one month and so, if approved, the new life-span could make distribution and administration easier. The enterprise said it is also working on formulations of mRNA-1273 and a next generation vaccine (mRNA-1283) that it believes will extend refrigerated shelf life even further.