Global mass spectrometry market to value $7.3 billion by 2028
With roughly a fifth of the mass spectrometry market made up by pharma and biotech, growing R&D investment and technological breakthroughs in mass spectrometers will contribute to market growth.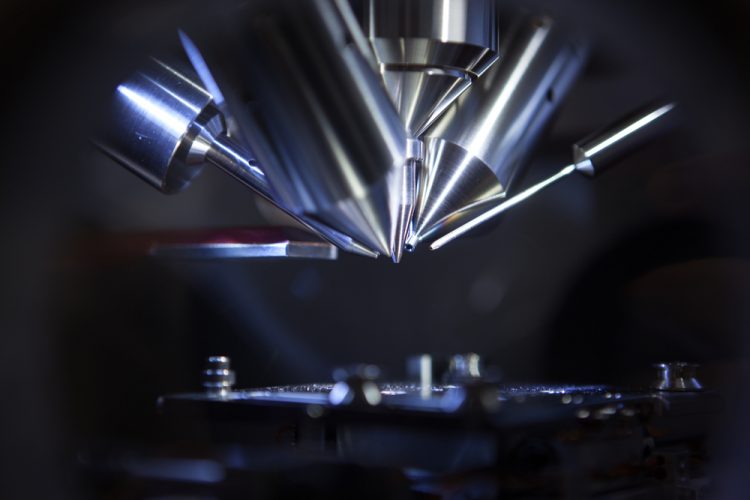 New market research suggests the global mass spectrometry market will grow from $4.48 billion in 2020 to a value of $7.3 billion by 2028, owing to a compound annual growth rate (CAGR) of 6.24 percent. The pharma and biotech industries accounts for almost 20 percent on the market, the largest share, with other contributing markets including the food and beverage testing and environmental testing, among others.
Mass spectrometry is an analytic method that measures the mass-to-charge ion ratio and is used to determine unknown components in the sample. The quantitative and qualitative analytical tool can assess complex mixtures in all phases of drug development, for instance, identification of the lead compound and its conformational details.
Aside from its uses in research for functional genomics, metabolomics and proteomics, it is also used in many clinical areas (such as therapeutic drug monitoring, drugs of abuse and clinical toxicology), as well as in combination with other analytical techniques, eg, gas chromatography (GC) or liquid chromatography (LC).
Clinical laboratories manage a large number of samples through total automation or analyser automation, which is offered by clinical mass spectrometers such as matrix-assisted laser desorption/ionization (MALDI-TOF). These automated platforms assist in the effective processing of increasingly large workloads. Thus, clinical laboratories are among the largest end-users in this market.
Drivers and barriers to the mass spectrometry market
According to the report, a driver of growth will be increasing demand for automation in diagnostic techniques, as well as the need for a cost-effective platform for sample analysis. This has motivated manufacturers to focus on product development and innovations.
In addition, increasing funding in the pharmaceutical and biotechnology industry is expected to drive the growth of the mass spectrometry market. The R&D expenditure of pharmaceutical companies has increased significantly over the last two decades, with the 2018 EU Industrial R&D Investment Scoreboard estimating the pharmaceutical and biotechnology sector amounted to 18.9 percent of total global R&D expenditure. Mass spectrometry plays a key role in the pharmaceutical industry, from the early stages of drug discovery to late-stage development and clinical trials. Thus, increasing funding in the pharmaceutical and biotechnology industry is expected to drive the growth of the market.
Moreover, technological breakthroughs in mass spectrometers are expected to drive market trends. Advance technologies such as ion mobility spectrometry and capillary electrophoresis are being used for the separation of complex biological mixtures, such as derived peptide products. Additionally, miniaturisation is expected to propel the growth of this market.
However, the capital investment associated with the installation and maintenance of these devices is expected to restrain the growth of the global market. Mass spectrometers are largely unaffordable for small diagnostic clinics and laboratories, especially in emerging economies. Mass spectrometry is also labour-intensive and requires a skilled workforce to operate the devices, thus the shortage of skilled operators is expected to hamper market growth.
Mass spectrometry by platform
The market is separated into single mass spectrometry, hybrid mass spectrometry and others, with the hybrid mass spectrometry segment expected to witness the fastest growth between 2021 and 2028 (the forecast period). This is being driven by its advantages, such as rapid and high-resolution testing abilities with more accurate and precise results, increasing its adoption.
Market by geography
By geography, the global mass spectrometry market is dominated by North America, because of factors such as the growing funding for research and government initiatives in the US, widespread usage of mass spectrometry in the metabolomics and petroleum sector and CFI funding towards mass spectrometry projects in Canada. Additionally, regulatory agencies in the US, such as the Food and Drug Administration (FDA), are encouraging the use of analytical techniques to ensure that the pharmaceutical products released in the market adhere to quality requirements.
Key players in the global mass spectrometry market are Shimadzu Corporation, Agilent Technologies, PerkinElmer, Dani Instruments, Thermo Fisher Scientific, Bruker, Leco Corporation, Waters Corporation, Sciex and Hiden Analytical.