AstraZeneca's Tagrisso: first medicine approved in the UK under Project Orbis
Tagrisso (osimertinib) was approved for an indication extension after it reduced risk of death by over 80 percent in certain early-stage non-small cell lung cancer patients.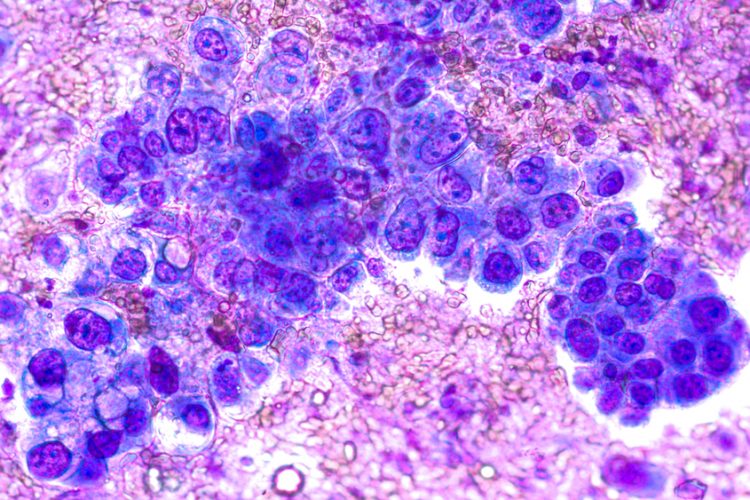 The UK's Medicines and Healthcare products Regulatory Agency (MHRA) has authorised a licence extension for AstraZeneca's Tagrisso (osimertinib), allowing it to be used in Great Britain as a monotherapy for the adjuvant treatment after complete tumour resection in adult patients with stage IB-IIIA non-small cell lung cancer (NSCLC) whose tumours have epidermal growth factor (EGFR) exon 19 deletions or exon 21 (L858R) substitution mutations. According to the MHRA, the extended licence offers a novel treatment option for early-stage NSCLC patients, an area of significant unmet need.
This authorisation is the first issued by the regulator under Project Orbis, having only joined the scheme in January 2021, following the UK's exit from the European Union. Project Orbis is an innovative programme allowing partners from various countries to review and approve applications for promising cancer treatments quickly and efficiently. The project is co-ordinated by the US Food and Drug Administration (FDA) and its other participants include Canada, Australia, Switzerland, Singapore and Brazil.
Prior to the UK joining, the scheme has already given the green light to many life-saving treatments for patients suffering from conditions such as breast cancer, lung cancer, liver cancer, endometrial cancer and chronic lymphocytic leukaemia.
The approval was based on the results of the ADAURA Phase III trial, in which the relative risk of disease recurrence or death for patients with stage II-IIIA EGFR mutation-positive NSCLC treated with osimertinib as an adjuvant treatment after surgery was reduced by 83 percent compared to placebo. Additionally, when looking at the broader group of patients, from stage IB to IIIA, treatment with osimertinib reduced the relative risk of disease recurrence or death by 80 percent, compared to placebo, after 24 months of treatment. Moreover, at the two-year follow up, 89 percent of patients with stage IB-IIIA disease treated with osimertinib after surgery remained alive and disease-free versus 52 percent on placebo.
There are numerous adverse events associated with osimertinib; however, in ADAURA and two accompanying trials with very few cases being worse than Grade 3. The five most common were leucocytes decreased (65 percent), lymphocytes decreased (62 percent), platelet count decreased (53 percent), diarrhoea (47 percent) and rash (45 percent).
The National Health Service for England (NHS England), UK National Institute of Health and Care Excellence (NICE) and AstraZeneca have reached an agreement to enable early access to osimertinib for early-stage lung cancer patients in England on a budget-neutral basis to the NHS, while NICE undertakes its appraisal.
Dr Carles Escriu, Consultant in Thoracic Medical Oncology at The Clatterbridge Cancer Centre NHS Foundation Trust in Liverpool, stated: "Today's news is potentially practice-changing because, for the first time, we have access to a targeted treatment for early-stage lung cancer. Osimertinib is a well-tolerated, once-daily tablet treatment and data show that, when taken after surgery, it can reduce the risk of disease recurrence or death by 80 percent after two years of treatment in patients with Stage IB-IIIA non-small cell lung cancer who have an EGFR mutation. Early-stage lung cancer patients can now be tested for EGFR mutations to give them the chance of delaying the return of cancer after surgery."
Dr June Raine CBE, Chief Executive, MHRA, commented: "With Project Orbis, we are working to ensure that patients receive earlier access to promising, life-saving cancer treatments. We know that the earlier we can treat patients, the better their outcomes. Through international cooperation, innovation in regulation and working with others across the whole health system, the MHRA is cementing the UK's global position at the centre of life sciences and healthcare access."
Tom Keith-Roach, President, AstraZeneca UK, added: "Project Orbis is a powerful example of how collaboration between regulatory authorities around the world can accelerate the approval of life-changing treatments and we are delighted that osimertinib is the first medicine to undergo this innovative review process with the MHRA. It's fantastic news that NHS patients in England with this specific type of early-stage lung cancer will have early access to this medicine, which could significantly improve their chance of disease-free survival. We will continue our work to secure access for patients in the devolved nations at the earliest possible opportunity."