FDA allows Pfizer's COVID-19 vaccine to be used in adolescents
The Comirnaty® vaccine's emergency use authorisation has been extended to allow its administration to those 12 years of age and above in the US.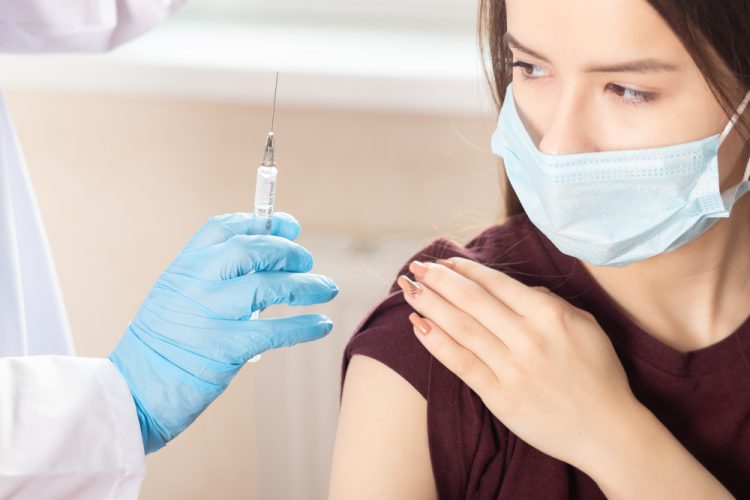 The US Food and Drug Administration (FDA) has expanded the emergency use authorisation (EUA) for the Pfizer-BioNTech COVID-19 vaccine (Comirnaty®) to include adolescents 12 through 15 years of age. This was done as an amendment to the EUA, originally issued in December 2020 which allowed its administration in individuals 16 years of age and older.
"The FDA's expansion of the emergency use authorisation for the Pfizer-BioNTech COVID-19 vaccine to include adolescents 12 through 15 years of age is a significant step in the fight against the COVID-19 pandemic," stated Acting FDA Commissioner, Dr Janet Woodcock. "Today's action allows for a younger population to be protected from COVID-19, bringing us closer to returning to a sense of normalcy and to ending the pandemic. Parents and guardians can rest assured that the agency undertook a rigorous and thorough review of all available data, as we have with all of our COVID-19 vaccine emergency use authorisations."
Between 1 March and 30 April 2021, the US Centers for Disease Control and Prevention (CDC) reported approximately 1.5 million COVID-19 cases in individuals aged 11 to 17 years, though they generally experienced less severe symptoms than adults. The vaccine indication extension will be vital to curbing the COVID-19 case rate in these individuals.
In agreeing the indication extension, the FDA determined that the Pfizer-BioNTech COVID-19 vaccine met the statutory criteria to amend the EUA and that its known and potential benefits in individuals 12 years of age and older outweigh the known and potential risks.
In making the decision, it evaluated available safety data from 2,260 participants aged 12 through 15 years old enrolled in an ongoing randomised, placebo-controlled clinical trial in the US. Of these, 1,131 adolescent participants received the vaccine and 1,129 received a saline placebo. More than half of the participants were followed for safety for at least two months following the second dose.
The most commonly reported side effects in the adolescent clinical trial participants, which typically lasted up to three days, were pain at the injection site, tiredness, headache, chills, muscle pain, fever and joint pain. The side effects in adolescents were consistent with those reported in clinical trial participants 16 years of age and older. However, the vaccine should not be given to anyone with a known history of a severe allergic reaction, including anaphylaxis, to any component of the vaccine because rare severe allergic reactions have been reported in some patients since its original EUA in 2020.
The effectiveness data supporting the EUA extension included immunogenicity data and an analysis of COVID-19 cases in adolescents aged 12 to 15 years. The immune response to the vaccine in 190 participants, 12 through 15 years of age, was non-inferior to compared to the immune response of 170 participants, 16 through 25 years of age. An analysis of cases of COVID-19 occurring among participants 12 to 15 years of age, seven days after the second dose showed no cases of COVID-19 occurred among the 1,005 vaccine recipients and 16 cases of COVID-19 occurred among 978 placebo recipients. Thus, the vaccine was 100 percent effective in preventing COVID-19.
Pfizer Inc. has also updated the original safety monitoring submitted with the EUA to include the newly authorised adolescent population. This plan includes longer-term safety follow-up for participants enrolled in ongoing clinical trials, as well as other activities aimed at monitoring the safety of the Pfizer-BioNTech COVID-19 vaccine and ensuring that any safety concerns are identified and evaluated in a timely manner. Under the plan, it is mandatory for Pfizer and vaccination providers to report all vaccine administration errors, serious adverse events, cases of Multisystem Inflammatory Syndrome and cases of COVID-19 that result in hospitalisation or death to the Vaccine Adverse Event Reporting System for Pfizer-BioNTech COVID-19 Vaccine.
The EUA amendment was issued to Pfizer Inc. The issuance of an EUA is not an FDA approval of a vaccine, the EUA will only be effective until it is declared that the circumstances which justified the authorisation of the emergency use is terminated. Additionally, an EUA can be revised or revoked if it is determined that it no longer meets the statutory criteria for issuance or to protect public health or safety.
FDA to meet regarding paediatric COVID-19 vaccines
In addition to this approval, the FDA has announced that its Center for Biologics Evaluation and Research (CBER) will convene a virtual meeting of the Vaccines and Related Biological Products Advisory Committee (VRBPAC) on 10 June 2021 to discuss its approach to EUA for COVID-19 vaccines intended for use in individuals 12 through 17 years of age. The committee will also discuss the data needed to support an EUA and a biologics license application (BLA) for a COVID-19 vaccine intended for use in children less than 12 years of age, though the FDA said no specific products would be mentioned.
The agency said the meeting would be broadcast through various channels and that it intends to make background material available to the public, including the meeting agenda and committee roster, no later than two business days before the meeting. It will also issue a Federal Register notice with details of the meeting, allowing public comments to be submitted, as soon as possible.
Dr Peter Marks, director of the FDA's CBER, commented: "Vaccines continue to be an important public health measure in fighting the COVID-19 pandemic. To date, the FDA has authorised three COVID-19 vaccines for emergency use that have met our rigorous standards for quality, safety, and effectiveness – two are authorised for individuals 18 and older, and one is authorised for individuals 16 and older.
"We recognise that the next critical step is having vaccines available for use throughout the paediatric population.
"As with the initial COVID-19 vaccine authorisations, we want to ensure that the public has a clear understanding of our expectations for the data and information needed to support requests for emergency use authorisation and biologics license applications for vaccines intended to prevent COVID-19 in this paediatric age range."