Dexpramipexole could be a promising treatment for eosinophilic asthma
Oral doses of dexpramipexole lowered eosinophil counts by up to 80 percent and showed signs of improving lung function in a Phase II eosinophilic asthma trial.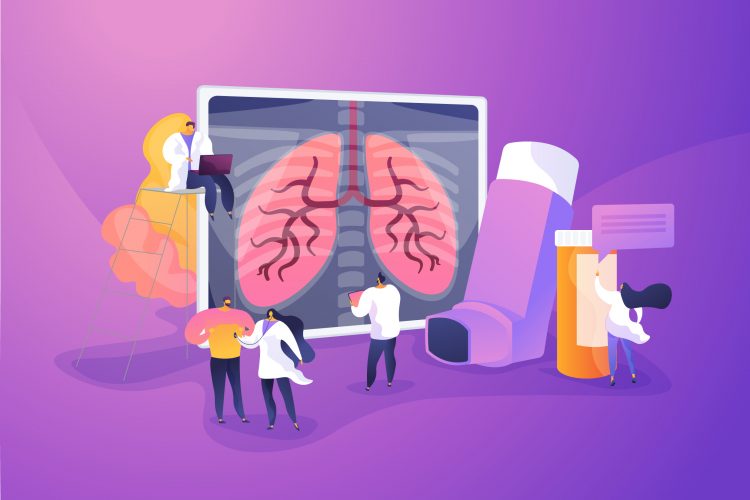 New Phase II data from the dose-ranging EXHALE trial shows dexpramipexole was safe and may have improved lung function in patients with moderate-to-severe eosinophilic asthma.
Eosinophils, a type of white-blood cell and are validated as a therapeutic target in asthma, currently approved treatments targeting eosinophilic asthma are monoclonal antibodies which must be injected or infused. According to its developers, Knopp Biosciences, one of the benefits of dexpramipexole is that it is administered orally.
The EXHALE trial was a randomised, double-blind, placebo-controlled study of dexpramipexole in patients with moderate-to-severe asthma and a blood absolute eosinophil count (AEC) of ≥300/µL. In the study, oral doses of dexpramipexole at 75 mg/day, 150 mg/day or 300 mg/day was added to standard of care (SOC). The primary endpoint was change in AEC from baseline to week 12, compared to placebo. The trial enrolled 103 patients, the majority with severe asthma, from 21 US centres.
The results were presented at in a virtual poster session at the ATS 2021 International Conference by Dr Calman Prussin, Knopp's Vice President of Clinical and Translational Medicine. Highlights include:
Treatment with dexpramipexole resulted in significant reductions in AEC from baseline to week 12 at all doses tested (75 mg/day, p=0.019; 150 mg/day, p=0.001 and 300 mg/day, p<0.001). Dexpramipexole demonstrated a dose-dependent effect on eosinophil lowering that was significant by log-linear testing.
Patients receiving dexpramipexole 300 mg/day achieved an 80 percent reduction in their AEC by week 12.
While the study was not powered to assess lung function, patients receiving dexpramipexole 300 mg/day had an increase in placebo-corrected pre-bronchodilator peak forced expiratory volume in one second (FEV1) of 182 mL at week 12. Notably, this FEV1 improvement was maintained through the week 16/18 visit (∆FEV1 225 mL, p=0.036), despite patients having been off drug for four to six weeks.
A post-hoc analysis of all dexpramipexole doses across all study visits demonstrated a placebo-corrected improvement in prebronchodilator FEV1 of 172 mL (p=0.015).
Dexpramipexole was well tolerated in the trial, with no serious adverse events and no adverse events leading to discontinuation. Overall, 74 of 76 dexpramipexole-treated patients and 25 of 27 placebo-treated patients completed the primary assessment phase.
"Dexpramipexole produced a significant reduction in eosinophil count, accompanied by clinically important improvements in lung function," stated Dr Salman Siddiqui, Professor of Airway Disease at Leicester University, UK, and a co-author of the ATS 2021 poster. "We look forward to studying dexpramipexole as a potential pre-biologic alternative through the UK BEAT Severe Asthma Consortium Trials Program, funded by the National Institute for Health Research."
Knopp expects to present additional analyses, including the effects of dexpramipexole on biomarkers of tissue eosinophilic inflammation and on additional measures of lung function, at a future scientific conference.