CDMO sector are the big winner of the pandemic, state experts
In a presentation, experts revealed that contract services gained significantly through pandemic contracts but cautioned that capacity shortages could continue.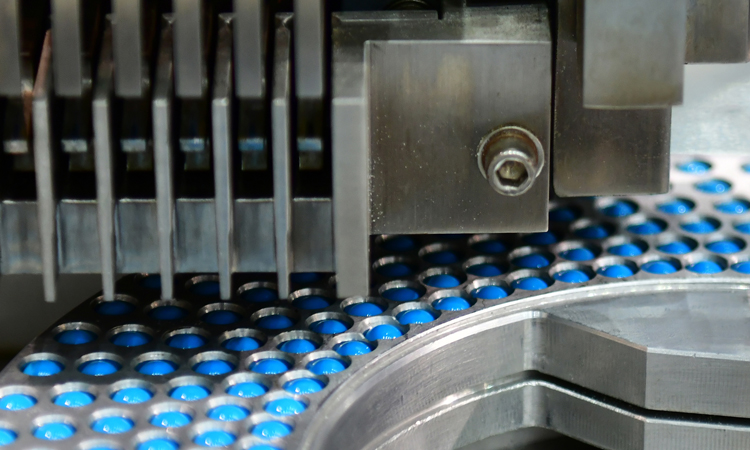 According to three experts presenting at CPhI Discover, COVID-19 pandemic contracts have delivered a significant boon to the contract development and manufacturing organisation (CDMO) sector, but they forewarned that there would continue to be capacity problems in injectable dose and viral vector production.
In a session Peter Shapiro, Senior Director of Drugs and Business Fundamentals at PharmSource (a GlobalData Company); Eric Langer, President and Managing Partner at BioPlan Associates; and Kevin Sharp, Head of Alliance Management at Samsung Biologics, explored how the pandemic has quickly changed the modus operandi of CDMOs, with greater forward planning and more rapid capacity increases, but also longer and more strategic contracts than before.
According to Shapiro, while CDMOs have been undeniably big winners in the search for rapidly available capacity – particularly the largest players in the industry – the resultant effect is that we will now face shortages in other areas moving forwards: "When we look at the rates of outsourcing for the products for COVID-19 given emergency use authorisations [EUAs], we see 50 percent of these drugs had an associated contract manufacturing agreement and that includes all of the vaccines that were approved under EUA."
However, Shapiro predicted that, in future, there would continue to be capacity problems in injectable dose and viral vector production – crucial to cell and gene therapy and now recombinant vector vaccines, which are being used against COVID-19. "There was already a significant shortage of capacity in this field and this has been exacerbated by the AstraZeneca and Johnson & Johnson vaccines as well as those from Russia and China," added Shapiro.
Commenting on the overall impact of the pandemic response on biopharma development and manufacturing, and the CDMO market in particular, Langer said there had been no real significant or dramatic shift, but instead an acceleration of what has been there for 30 years. "The industry is now seeing more facilities, more modular construction and greater staff shortages, and that the pandemic has exacerbated short supply of single use products and devices, an issue that was predominant before the coronavirus outbreak," Langer added.
In the longer-term, continuous bioprocessing and process intensification were highlighted by Langer as growth manufacturing strategies, with the pandemic proving the need to be able to rapidly respond to something that is obviously life threatening. As such, all three experts suggested we may see contingency capacities now set aside by government or larger player in case of surge demand.
Highlighting the growing prominence of secure supply networks in CDMO contractual planning Sharp, commented: "Within a very short period we saw that capacity dry up; whether it was internal capacity within the pharmaceutical company space or the CDMO industry available capacity and it was really agnostic to scale. Therefore, having flexibility from your CDMO to adjust to growing demand will be essential to maintaining commercial volumes. So, ensuring the long-term availability of required capacity at the CDMO when negotiating a commercial supply agreement is critical."
The experts also suggested that the industry needs to zoom out and consider that the pandemic is not the only life-threatening challenge. Langer concluded: "All the clinical issues that we saw, whether it be in oncology, products being brought to market or the R&D associated with that, it does not go away. People are literally dying as a result of the shift in focus from what had been before to the pandemic."