Erleada® improves survival without damaging quality of life in prostate cancer trial
Data shows metastatic castration-sensitive prostate cancer patients treated with Erleada® (apalutamide) were 35 percent less likely to die and had maintained quality of life.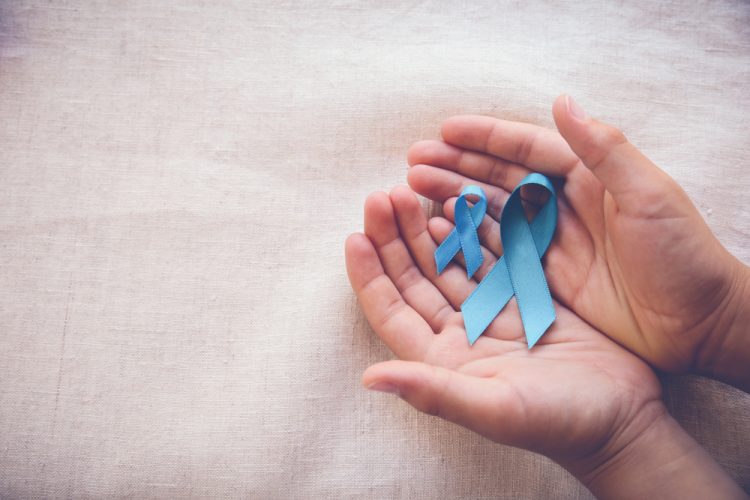 New patient-reported outcomes (PRO) data shows patients with metastatic castration-sensitive prostate cancer (mCSPC) treated with Janssen's Erleada® (apalutamide) plus androgen deprivation therapy (ADT) had a significant improvement in their overall survival, reduced the risk of death by 35 percent compared with ADT alone.
The Phase III TITAN study (NCT02489318) set out to determine if the addition of Erleada to ADT provides superior efficacy in improving radiographic progression-free survival (rPFS) or overall survival (OS) for participants with mHSPC. PRO data was from the pre-specified final analysis of the study, it was used to assess whether side effects from the treatment had a negative effect on patients' health-related quality of life (HRQoL) and if it worsened side effect burden, consistent with ADT alone. Erleada is an androgen receptor inhibitor.
The randomised, placebo-controlled, double-blind study enrolled 1,052 patients in 23 countries across 260 sites in North America, Latin America, South America, Europe and Asia Pacific. Patients with mCSPC were randomised 1:1 and received either Erleada (240 mg) plus ADT (n=524), or placebo plus ADT (n=527).
Overall, PRO data showed there were no significant differences in quality of life between patients who received Erleada plus ADT and patients who received placebo plus ADT. The company reported that patients in both groups reported being relatively asymptomatic with a good baseline HRQoL; the outcomes were assessed using the Brief Pain Inventory-Short Form (BPI-SF) and Functional Assessment of Cancer Therapy-Prostate (FACT-P) questionnaires. On the BPI pain severity scale of zero (no pain/interference in daily activities) to 10 (worst pain/interference), median patient scores were 1.1 in the Erleada group and 1.0 in the placebo group. On the FACT-P HRQoL scale (1-156, higher score = better quality of life), median patient scores were 113 in the Erleada group and 113.3 in the placebo group. Erleada plus ADT was also shown to maintain physical, social and family, emotional, functional and mental well-being beyond two years, as assessed by FACT-P. There were no significant differences between groups in median time to deterioration in any BPI or FACT-P scores.
Previously reported study results showed Erleada statistically significantly improved OS for both of its approved indications in prostate cancer; mCSPC in the TITAN study and non-metastatic castration-resistant prostate cancer in the SPARTAN study. The TITAN final analysis data,  recently published in the Journal of Clinical Oncology, found adding Erleada to ADT continued to provide statistically significant OS benefit after 44 months in patients with mCSPC and reduced the risk of death by 35 percent compared with ADT alone.
"Concern about side effects and their resulting burden on quality of life can be a barrier for patients when considering treatment options," said Dr Neeraj Agarwal,  of the University of Utah Huntsman Cancer Institute, and the lead study investigator for TITAN. "The significant long-term overall survival benefit we have seen demonstrated with ERLEADA, with no impact on quality of life as reported by patients, underscores the important role of this therapy in the treatment of advanced prostate cancer."
Mary Guckert, Vice President, Development Leader, Prostate Cancer, Janssen Research & Development LLC, added: "Patient-reported outcomes provide meaningful input into treatment decisions by giving us insights into the way patients feel and function. It is critically important to offer treatments, such as Erleada, that have demonstrated significant survival advantage and that maintain quality of life in patients with metastatic castration-sensitive prostate cancer."