Erleada drug combination extends progression-free survival in prostate cancer trial
In the Phase III ACIS study, prostate cancer patients treated with a combination of Erleada® and Zytiga® plus prednisone were less likely to die than participants receiving Zytiga and prednisone.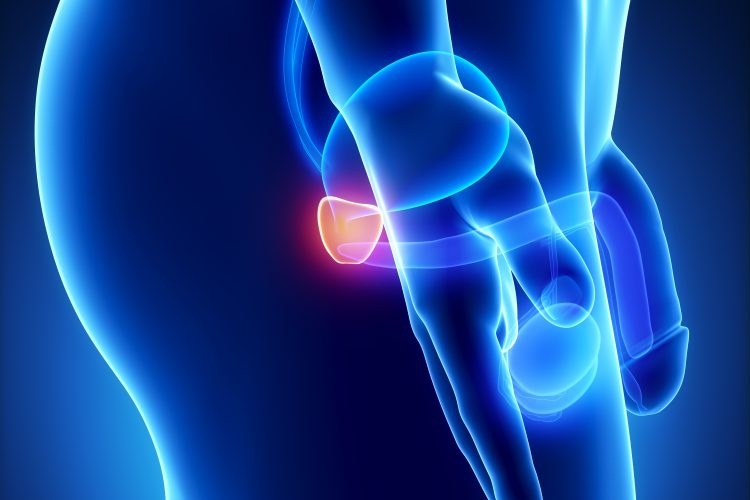 In a Phase III trial, metastatic castration-resistant prostate cancer (mCRPC) patients treated with a combination of Erleada® (apalutamide), Zytiga® (abiraterone acetate) and prednisone had an extended radiographic progression-free survival (rPFS) and a 31 percent reduction in their risk of death compared to the control arm (placebo and Zytiga plus prednisone).
Janssen Pharmaceutical Companies of Johnson & Johnson's randomised, double-blind, placebo-controlled Phase III ACIS study enrolled 982 patients with chemotherapy-naïve mCRPC disease. The primary efficacy analysis revealed that rPFS was extended by six months in the combination arm (22.6 versus 16.6 months in control). In addition, an updated analysis found that after a median follow-up of 54.8 months, there was a 30 percent reduction in the risk of rPFS or death in the combination arm compared with the control arm (24 versus 16.6 months). However, the analyses did not identify a statistically significant difference for the trial's secondary endpoints, including overall survival (OS), time to initiation of cytotoxic chemotherapy, chronic opioid use and pain progression between treatment arms.
"Data from the ACIS study showed a meaningful increase in rPFS in evaluating the combination of apalutamide and abiraterone acetate plus prednisone in the treatment of metastatic castration-resistant prostate cancer," said Dr Dana Rathkopf, medical oncologist at the Memorial Sloan Kettering Cancer Center, US, and principal study investigator. "Insights from the ACIS study regarding differences in benefit for specific patient subgroups treated with the combination warrant additional evaluation."
According to Janssen, the overall study population wad heterogenous in markers of androgen receptor (AR) resistance and sensitivity. It was found that in some groups, such as patients aged 75 years or older, those with visceral metastasis and tumours with average or high AR activity may derive additional clinical benefit from the Erleada and Zytiga plus prednisone combination treatment, as suggested by rPFS and OS results in these subgroups.
The safety profile was reportedly consistent with prior studies of Erleada, as no new safety signals were observed. Grade 3/4 treatment emergent adverse events (TEAEs) were reported in 63.3 percent of patients in the combination arm versus 56.2 percent in the control arm. Those occurred more frequently in the combination versus control arm included fatigue, hypertension, fall, skin rash, cardiac disorders, as well as fractures and osteoporosis. Quality of life was comparable between treatment arms.
"The ACIS results demonstrate the potential role of combination therapy in patients with mCRPC and underscore the continuing unmet medical need in this prostate cancer population, particularly for those patients with low AR activity tumours," commented Dr Craig Tendler, Vice President, Late Development and Global Medical Affairs, Oncology, Janssen Research & Development, LLC. "In our commitment to advance the science and treatment of prostate cancer, these findings will help inform our research efforts in developing novel approaches and combinatory regimens to improve outcomes for these patients."
About Erleada® (apalutamide)
Erleada is an AR inhibitor approved by the US Food and Drug Administration (FDA) for the treatment of patients with non-metastatic castration-resistant prostate cancer (nmCRPC) and those with metastatic castration-sensitive prostate cancer (mCSPC). To date, more than 10,000 patients worldwide have been treated with Erleada, an oral drug taken once daily.