COVID-19 Vaccine Moderna update
Here EPR summarises the latest news from Moderna on the licensure, supply and distribution of its mRNA COVID-19 vaccine.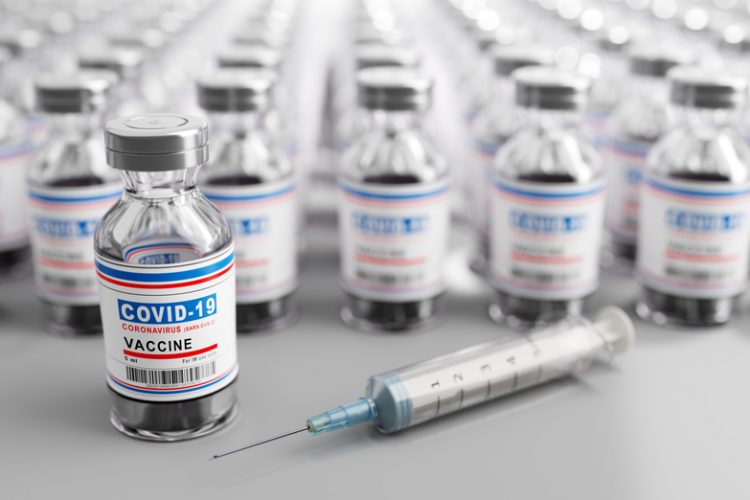 Moderna begins rolling submission of Biologics License Application (BLA)
Moderna Inc. has initiated the rolling submission process with the US Food and Drug Administration (FDA) for a Biologics License Application (BLA) for the licensure of its messenger RNA (mRNA) vaccine to prevent COVID-19 in individuals 18 years of age and older.
"We are pleased to announce this important step in the US regulatory process for a Biologics License Application (BLA) of our COVID-19 vaccine," said Stéphane Bancel, Chief Executive Officer of Moderna. "We look forward to working with the FDA and will continue to submit data from our Phase III study and complete the rolling submission."
The company will continue to submit data to support the BLA to the FDA on a rolling basis over the coming weeks with a request for a Priority Review. Once the rolling BLA submission is complete, FDA will notify the Company when it is formally accepted for review.
Partnering with Lonza for COVID-19 vaccine production in the Netherlands
Moderna has entered into an additional agreement with Lonza to support drug substance manufacturing for its global supply chain. The agreement will establish a new production line at Lonza's Geleen site in the Netherlands, contributing to the supply of an additional 300 million doses per year of Moderna's updated booster variant COVID-19 vaccine candidate, if authorised, at a 50µg dose.
In addition to previously announced investments in drug substance manufacturing with ROVI in Granada, Spain, Moderna now expects to be able to supply the equivalent of 600 million 50µg doses per year from production within the European Union (EU). Both new drug substance lines in the EU are expected to be operational before the end of 2021.
Moderna already works with ROVI and Recipharm (France) for fill/finish of its COVID-19 vaccine in Europe and recently entered into a manufacturing services and supply agreement with Samsung Biologics in South Korea to provide additional large scale, commercial fill/finish services. In the US, the company works with Lonza Portsmouth for drug substance production and partners with Catalent, Baxter BioPharma Solutions, Sanofi and Thermo Fisher Scientific for fill/finish services.
When completed, the increased production, in addition to other investments at its owned and partnered manufacturing facilities, is expected to also result in an increase in safety stock of raw materials and finished product used to deliver committed volumes.
Moderna agrees to supply UNICEF with 34 million doses of COVID-19 vaccine in 2021
Moderna and UNICEF have signed a long-term agreement for the supply of COVID-19 Vaccine Moderna on behalf of the COVAX Facility.
Through this agreement, UNICEF and its procurement partners will have access to up to 34 million doses of COVID-19 Vaccine Moderna to be delivered in the fourth quarter 2021 and up to 466 million doses in 2022. All doses are offered at Moderna's lowest tiered price, in line with the company's global access commitments.
"We are proud and humbled to be able to supply our vaccine through this long-term agreement with UNICEF in support of efforts to end this pandemic," said Bancel. "We share in the mission of the COVAX Facility to ensure global access to vaccines including in low- and middle-income countries around the world."