Tremfya® improves psoriatic arthritis joint function and skin clearance
Over 50 percent of psoriatic arthritis patients treated with Tremfya® (guselkumab) achieved ≥20 percent improvement in joint symptoms and complete skin clearance at one year.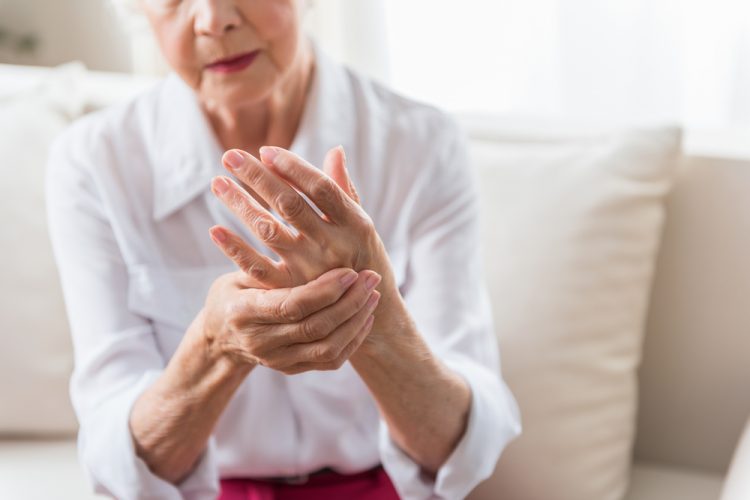 The Janssen Pharmaceutical Companies of Johnson & Johnson have revealed that in clinical trials, treatment with its first-in-class selective interleukin 23 (IL-23) inhibitor, Tremfya® (guselkumab), resulted in significantly higher proportions of psoriatic arthritis (PsA) patients showing joint symptom improvement and complete skin clearance compared to placebo. The results include data from the first study evaluating a selective IL-23 inhibitor in adult patients with active PsA, all of whom had demonstrated inadequate response or intolerance to tumour necrosis factor inhibition (TNFi), an existing treatment for the condition. The results were presented at EULAR.
PsA is a chronic, progressive, immune-mediated disease characterised by pain, stiffness and swelling in and around both peripheral and axial joints as well as itch and discomfort from skin lesions. As a result, people living with PsA can suffer from sleep disorders, fatigue, stress and depression.
"The diverse manifestations, varying natural history, and potential severity of PsA mean that delivering treatments that are safe and have long-term effectiveness is challenging. A number of patients do not reach treatment targets of remission or low inflammation with available therapies. In particular, patients may either not respond well to TNFi, or respond but have a loss of response over time," said study investigator Dr Laure Gossec, Professor of Rheumatology in Pitie-Salpetriere Hospital and Pierre & Marie Curie University in Paris, France. "These COSMOS data reinforce Tremfya as a therapeutic option with an alternative mechanism of action for adult patients with PsA when their disease management is complex because they have not responded to one or more therapies."
COSMOS results
Robust joint symptom improvement: 44.4 percent of patients who received Tremfya versus 19.8 percent of patients who received placebo achieved at least 20 percent improvement in the American College of Rheumatology criteria (ACR20) at week 24, the study's primary endpoint. ACR20 response rates increased at one year (57.7 percent, calculated utilising non-responder imputation [NRI]; patients with missing data were considered non-responders). Tremfya was also superior to placebo in percentage of patients achieving ACR50 and improvement in physical function (Health Assessment Questionnaire Disability Index [HAQ-DI]) and general health outcomes (Short Form [SF]-36 and Physical Component Summary [PCS] scores).  Mean improvement in physical function increased at one year, with higher resolution rates of enthesitis and dactylitis seen as well (soft tissue inflammation measured by the Leeds Enthesitis Index [LEI] and Dactylitis Severity Score [DSS], respectively).
Complete skin clearance: At week 24, the proportion of patients with ≥three percent body surface area psoriatic involvement and an Investigator's Global Assessment (IGA) score ≥two at baseline achieving complete skin clearance (100 percent improvement in Psoriasis Area Severity Index [PASI]) was significantly higher among those receiving Tremfya than those receiving placebo (30.8 percent versus 3.8 percent). At one year (week 48), PASI 100 response rates increased to 53.4 percent of patients receiving Tremfya (using NRI).
Find the EULAR abstract here.
The Janssen Pharmaceutical Companies of Johnson & Johnson also presented other results at EULAR, including data from the DISCOVER-1 and -2 trials of Tremfya showing robust response rates, skin clearance and improved physical function; and safety data from VOYAGE 1 and 2 and DISCOVER-1 and -2, among others.
"These results further our understanding of the efficacy of Tremfya to treat the varied manifestations of PsA," stated Dr Alyssa Johnsen, Vice President and Rheumatology Disease Area Leader, Janssen Research & Development, LLC. "People with PsA live with joint, skin, and soft tissue symptoms, but also experience impacts on physical function and social and psychological well-being. We are committed to continuing our research in PsA to advance therapeutic options that may help more patients reach their treatment goals."
Later this year, Janssen will dose its first patient in the APEX (NCT04882098) study. APEX is a newly initiated Phase IIIb trial with long-term extension through three years to further assess the efficacy of Tremfya on the inhibition of radiographic progression of joint structural damage in patients with active PsA.