Chemotherapy-free combination shows potential in lymphocytic leukaemia trial
Imbruvica® (ibrutinib) plus Venclexta®/Venclyxto® (venetoclax) resulted in 95 percent of chronic lymphocytic leukaemia patients surviving without disease progression for two years.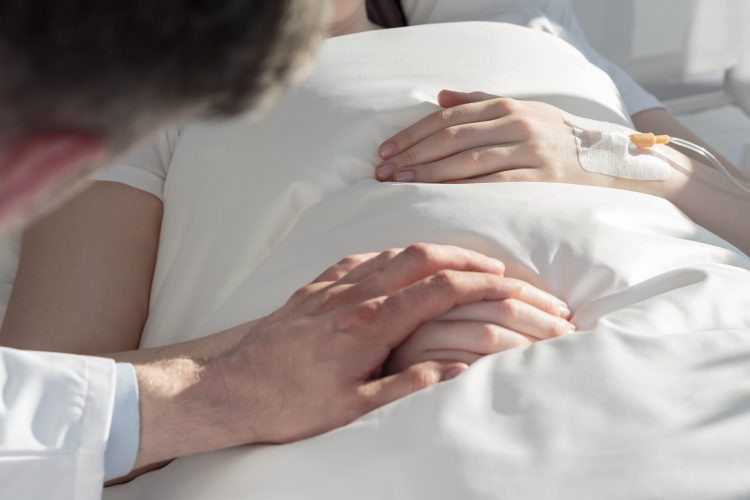 Newly released Phase II data suggests combining Imbruvica® (ibrutinib) with Venclexta®/Venclyxto® (venetoclax), an all-oral, once-daily, chemotherapy-free, fixed-duration investigational combination, has the potential to provide remission for patients with previously untreated chronic lymphocytic leukaemia (CLL) or small lymphocytic lymphoma (SLL).
AbbVie presented the data from the Phase 2 CAPTIVATE (NCT02910583) study at the virtual 2021 American Society of Clinical Oncology (ASCO) Annual Meeting (Abstract #7501).
The CAPTIVATE study fixed-duration cohort evaluated 159 patients between the ages of 18 and 70 years old with CLL/SLL. Patients received three cycles of ibrutinib lead-in followed by 12 cycles of ibrutinib + venetoclax (Ibr 420 mg/day PO; Ven ramp up to 400 mg/day PO). The study included patients with high-risk features including 17 percent with del(17p)/TP53 mutations; 18 percent with del(11q); 19 percent with complex karyotype; and 56 percent with unmutated immunoglobulin heavy chain variable region genes (IGHV).
The ibrutinib and venetoclax cohort met its primary endpoint, with a complete response rate (CRR) of 56 percent among patients without del(17p), 70 years old or younger and with 27.9 months of follow up. Additionally, in the overall study population, the CRR was 55 percent and consistent across all patients in the study including high-risk CLL patient groups. Furthermore, 24-month progression free survival (PFS) and overall survival (OS) were 95 percent and 98 percent, respectively. 
"We are encouraged by these promising results, which indicate ibrutinib and venetoclax combined has the potential to serve as an important chemotherapy-free, fixed-duration treatment option for people living with CLL," stated Dr Paolo Ghia, Professor of Medical Oncology at the Università Vita-Salute San Raffaele in Italy and CAPTIVATE steering committee member and investigator.
The investigators also reported undetectable minimal residual disease (uMRD) was achieved in 77 percent of patients in peripheral blood and 60 percent of patients in bone marrow. The most common grade 3/4 adverse effects (AEs) were neutropenia (33 percent), hypertension (six percent) and neutrophil count decreased (five percent). AEs led to discontinuation of ibrutinib in four percent and venetoclax in two percent of patients. The safety profile of the combination was generally consistent with known AEs for each agent and no new safety signals were identified.
This data builds on previously reported results from the Minimal Residual Disease (MRD) cohort where undetectable uMRD was achieved in over two-thirds of patients with 12 cycles of ibrutinib plus venetoclax and 30-month PFS rates were ≥95 percent, irrespective of subsequent randomised treatment.
There are other ongoing company-sponsored and investigator-initiated trials exploring the potential of ibrutinib and venetoclax in combination for CLL treatment, including the Phase III GLOW study. Results from the ongoing GLOW study, assessing the ibrutinib plus venetoclax combination in comparison to chlorambucil plus obinutuzumab for first-line treatment of patients with CLL or SLL (NCT03462719), will be presented at the upcoming European Hematology Association's (EHA) congress.
About CLL
CLL is one of the two most common forms of leukaemia in adults and is a type of cancer that can develop from cells in the bone marrow that later mature into white blood cells called lymphocytes. While these cancer cells start in the bone marrow, they later spread into the blood. There are approximately 195,129 people with CLL living in the US with more than 21,000 newly diagnosed patients in 2021. CLL is predominately a disease of the elderly, with a median age at diagnosis of 70 years and is more common among men than women.
About Imbruvica® 
Imbruvica is a once-daily, first-in-class Bruton's tyrosine kinase (BTK) inhibitor that is administered orally, and is jointly developed and commercialised by Pharmacyclics, LLC, an AbbVie Company, and Janssen Biotech Inc. The BTK protein signals for B cells to mature and produce antibodies. BTK signalling is needed by specific cancer cells to multiply and spread so, by blocking BTK, Imbruvica may help move abnormal B cells out of their nourishing environments in the lymph nodes, bone marrow and other organs.