Imbruvica®-based regimens induce lasting remissions in leukaemia trials
Imbruvica® (ibrutinib) plus ventoclax and single-agent Imbruvica induced remissions lasting up to seven years in first-line treatment of chronic lymphocytic leukaemia.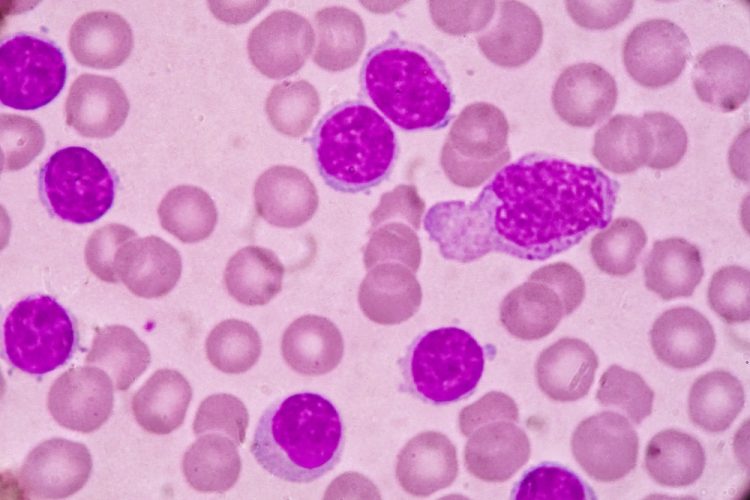 New Phase II data shows 95 percent of patients with chronic lymphocytic leukaemia (CLL) or small lymphocytic lymphoma (SLL) treated with Janssen's Imbruvica® plus venetoclax were alive and progression-free at two years. According to the company, deep remissions were seen across all subgroups, including patients with high-risk CLL. The data will be presented at the 2021 American Society of Clinical Oncology (ASCO) Annual Meeting, running 4-8 June. IMBRUVICA is a once daily, oral Bruton's tyrosine kinase (BTK) inhibitor.
The Phase II CAPTIVATE study evaluated previously untreated CLL/SLL patients 70 years or younger, including patients with high-risk disease. In the fixed-duration cohort (N=159; median age, 60 years), all patients received three months of Imbruvica lead-in therapy followed by 12 months of combination Imbruvica plus venetoclax therapy and then stopped therapy regardless of minimal residual disease (MRD) status. More than 90 percent of patients completed 12 cycles of Imbruvica plus venetoclax treatment.
At a median follow-up of 27.9 months, the complete response (CR) rate in the overall population was 56 percent (n=88) and was consistent across high-risk subgroups. Of the patients who achieved a CR, 89 percent had a durable CR of at least one year. Among the remaining 11 percent, one patient had progressive disease; the remaining patients with response follow-up of less than one year were not evaluable.
The overall response rate (ORR) was 96 percent. Estimated 24-month progression-free survival (PFS) with Imbruvica plus venetoclax was 93 percent for patients with unmutated IGHV and 97 percent for patients with mutated IGHV and overall survival (OS) was 98 percent for all treated patients. Seventy-seven and 60 percent of patients achieved undetectable minimal residual disease (uMRD) at any time in the peripheral blood and bone marrow, respectively. 
"The use of continuous treatment with Imbruvica in CLL has well been established as the standard-of-care for patients, including those with high-risk disease," said Dr Paolo Ghia, Professor of Medical Oncology, Università Vita-Salute San Raffaele, Italy and principal study investigator. "The latest data from the CAPTIVATE study underscore that Imbruvica in an all-oral fixed-duration combination with venetoclax also delivers a high rate of progression-free survival at two years while enabling treatment-free remission for patients."
Of note, 94 percent of patients with high baseline tumour lysis syndrome (TLS) risk based on tumour burden shifted to medium- or low-risk after Imbruvica lead-in therapy and no TLS events occurred.  Adverse events (AEs) were primarily Grade ½. The most common Grade 3/4 AEs were neutropenia (33 percent), infections (eight percent), hypertension (six percent) and neutrophil count decrease (five percent).  Discontinuations due to AEs were infrequent (three percent for Imbruvica).
In addition, Janssen will also be presenting data from the RESONATE-2 study (NCT01722487), with the longest follow-up Phase III data for any BTK inhibitor to date. This study evaluated 269 previously untreated patients with CLL ages 65 years or older, without del(17p), who were randomly assigned to receive continuous IMBRUVICA or chlorambucil up to 12 cycles.
With up to seven years of follow-up, PFS benefit with single-agent IMBRUVICA was sustained. At 6.5 years, the median PFS with Imbruvica has not been reached; 61 percent of patients treated with single-agent Imbruvica were alive and progression-free compared with nine percent of patients treated with chlorambucil. The PFS benefit for patients treated with Imbruvica was seen in all subgroups, including those with high-risk genomic features of TP53 mutation, unmutated IGHV or 11q deletion. Additionally, 78 percent of patients in the Imbruvica treatment arm were alive at 6.5 years. The CR rate with Imbruvica treatment has increased over time to 34 percent. Nearly half of patients continue to receive the therapy with up to seven years of follow-up.