GSK to focus on vaccines and specialty medicines in next decade
In an investor update, GlaxoSmithKline (GSK) revealed its plan to promote growth and performance over next ten years.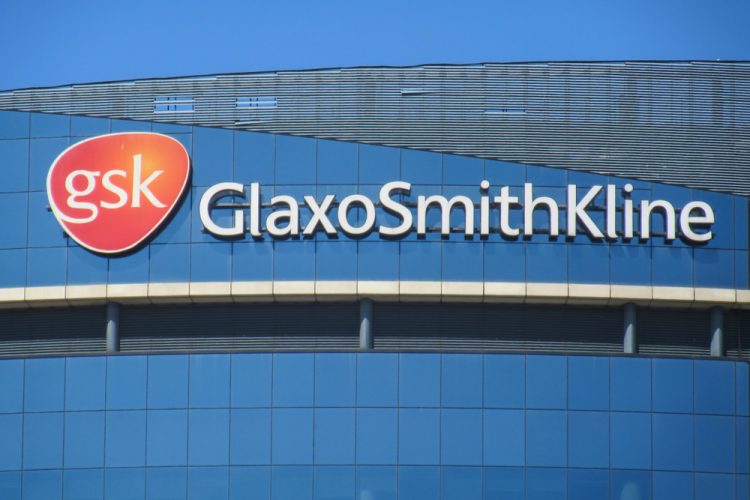 The GlaxoSmithKline headquarters building in Brentford, west London, June 2018 [Credit: Willy Barton / Shutterstock.com].
GlaxoSmithKline (GSK) has revealed that it will be focusing on its vaccines and speciality medicines portfolio and late-stage pipeline to drive growth and create stakeholder value, following the planned demerger in mid-2022 of its Consumer Healthcare business. The company stated that the "New GSK" would be a "growth company" with "new ambitions for patients and shareholders" working to "unite science, talent and technology to get ahead of disease".
Emma Walmsley, Chief Executive Officer, said: "The benefits of the huge transformation we have driven since 2017 are now clear. We have strengthened our R&D and commercial execution; and transformed our group structure and capital allocation, while driving a profound cultural change with new leadership.  Together, we are now ready to deliver a step-change in growth for New GSK and unlock the value of Consumer Healthcare. With world class capabilities across prevention and treatment of disease, New GSK is exceptionally well positioned to positively impact people's health and to deliver strong performance and value to shareholders through the decade."
Key areas of focus outlined in the investor update include:
Strategic transformation
In its investor update, the company explained how strategic transformation had already changed the business and where it could lead in the future. GSK explained that it had made major progress since 2017 in improve performance, strengthen capabilities and preparing for a new future.
GSK added that it had substantially strengthened its R&D performance and productivity, delivering 11 major product approvals since 2017 and doubled the number of assets in Phase III and registration to 22. Additionally, its commercial execution was transformed with new and specialty products now reaching £10 billion in annual sales. Meanwhile changes to the group's portfolio and network within vaccines and pharma have led to annual cost savings delivery of £0.5 billion and proceeds from divestment of non-core brands of £1.4 billion. The company also stated that two global mergers had radically transformed its portfolio.
Maximising vaccines and specialty medicines
New GSK will prioritise R&D and commercial investment in vaccines and specialty medicines, which are expected to grow to around three-quarters of company sales by 2026. As part of its 2021-26 outlook, vaccines is expected to grow sales at a high single-digit percent CAGR and specialty medicines at a double-digit percent CAGR.
The company is focused across four core therapeutic areas (TAs): Infectious Diseases, HIV, Oncology and Immunology/Respiratory. In addition, New GSK will remain open to opportunities outside these core TAs where there are scale opportunities rooted in immune science and genetic validation.
The company currently has a pipeline of 20 vaccines and 42 medicines – many of which are potential best or first in class opportunities.
Optimising general medicines
A newly defined general medicines product group will contain all of New GSK's primary care brands, including older established products as well as the inhaled respiratory portfolio. General medicines will have differing performance profiles by region and brand, with growth expected most in emerging markets.
General medicines will be optimised for profitability and cash generation to support investment in vaccines and specialty medicines. As part of this approach, further streamlining of the portfolio is expected through divestment or partnering of non-priority brands.
Environmental and social governance (ESG)
New GSK said maintaining its "sector leading" ESG performance will be an integral part of the strategy.
The company intends to take a focused approach to ESG, prioritising resources across six key areas: pricing/access, global health, inclusion and diversity, the environment, product governance and operating standards.
Accountabilities for these six areas will be at executive level and New GSK expects to further strengthen the alignment of incentives and remuneration to delivery of ESG performance, with increased visibility in corporate reporting.
A critical measure of success for New GSK will be health impact at scale. The company expects to positively impact the health of more than 2.5 billion people around the world over the next 10 years.
Financial outlooks
2021-2026 outlook
Over the next five-year period, New GSK expects to deliver sales growth and adjusted operating profit growth of more than five and more than 10 percent compound annual growth rates (CAGR), respectively. This growth is expected to be underpinned by a combination of strong revenue growth from new vaccines and specialty medicines, improving operational performance and benefits from the transformation of recent years.
The company also expects to improve adjusted operating margin from the mid-20 percent range in 2021 to over 30 percent by 2026. Improved sales growth, sales mix benefits and realisation of cost savings from previously announced programmes are all expected to contribute to margin improvements.
2026-2031 ambition
By 2031, New GSK aims to deliver sales of more than £33 billion, despite the anticipated loss of exclusivity for dolutegravir in 2028/29. Achievement of this ambition is driven by commercial execution of New GSK's current late-stage pipeline. The company estimates that certain assets in late-stage development have the potential in aggregate to deliver peak year sales of more than £20 billion on a non-risk adjusted basis.
The £33 billion sales ambition is before any significant revenue contribution from early-stage pipeline assets or any contribution from business development.
Related organisations
Related people