Extended dosing intervals may increase efficacy of Vaxzevria COVID-19 vaccine
An analysis shows a single dose of Vaxzevria induced immunity lasting at least a year and an interval of up to 45 weeks significantly increases neutralising antibody titres.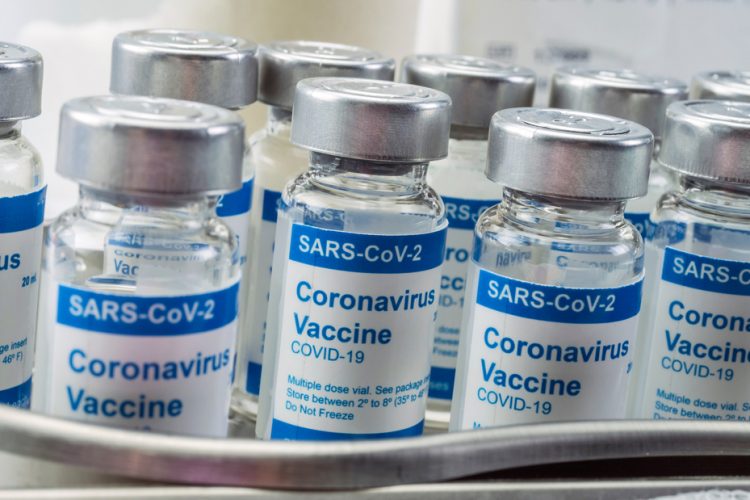 According to a new sub-analysis, AstraZeneca's COVID-19 vaccine, Vaxzevria, induces strong immune responses after either a prolonged second dose interval of up to 45 weeks or following a third boosting dose. Additionally, the analysis found that antibody levels remain elevated from baseline for at least one year following a single dose.
The sub-analysis involved data from two trials – COV001 and COV002. COV001 is a single-blinded, randomised, controlled Phase I/II trial to determine safety, immunogenicity and efficacy of the COVID-19 vaccine candidate in up to 1,077 healthy adults (aged 18 to 55 years). COV002 is a single-blinded, multi-centre, randomised, controlled Phase II/III trial assessing the safety, efficacy and immunogenicity of in 12,390 participants (aged 18 to 55 years).
The analysis demonstrated that an extended interval between doses of Vaxzevria of up to 45 weeks resulted in up to an 18-fold increase in antibody response, measured 28 days after the second dose.  With a 45-week dosing interval between the first and second dose, antibody titres were four times higher than with a 12-week interval, demonstrating that a longer dosing interval is not detrimental but can derive stronger immunity. Median antibody titres for 8-12, 15-25 and 44-46 weeks were 923, 1860 and 3738, respectively.
Moreover, the analysis showed that in 90 participants who received a third dose of Vaxzevria (given at least six months after a second dose) had significantly higher antibody titres following the third dose (median titre = 612) compared with the response 28 days after a second dose (319). A third dose also resulted in higher neutralising activity against the Alpha (B.1.1.7), Beta (B.1.351) and Delta (B.1.617.2) variants.
Additionally, investigators reported that both the late second dose and the third dose were less reactogenic than the first dose.
Professor Sir Andrew Pollard, chief investigator and director of the Oxford Vaccine Group at the University of Oxford, said: "This should come as reassuring news to countries with lower supplies of the vaccine, who may be concerned about delays in providing second doses to their populations. There is an excellent response to a second dose, even after a 10-month delay from the first."
Sir Mene Pangalos, Executive Vice President, BioPharmaceuticals R&D, AstraZeneca, added: "Demonstrating our vaccine generates a robust and durable immune response is important for providing confidence in longer term protection. We look forward to continuing to partner with the University of Oxford and recommending bodies around the world to further evaluate the impact of these data."
The results were published by the University of Oxford on the pre-print server of The Lancet.