Pharmaceutical QC market to value $9,700mn by 2027
Market research shows increasing pharmaceutical R&D investment and advances in quality control (QC) technologies will drive pharmaceutical QC market growth.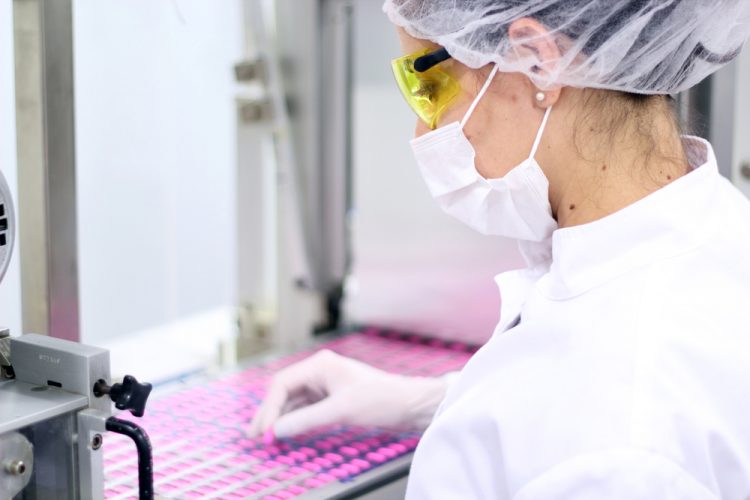 According to a new market research report, the global pharmaceutical quality control (QC) market is anticipated to reach a value of $9,696.72 million by 2027, growing at a compound annual growth rate of 12.1 percent between 2020 and 2027. QC refers to the sum of all procedures undertaken to ensure the identity and purity of a particular pharmaceutical product and is an integral operation of the pharmaceutical industry.
Pharmaceutical QC market drivers include the higher-than-normal demand for QC controls during COVID-19; the growth of the pharmaceutical industry due to increasing investment and development of products; the launch of new medicinal products and high R&D expenditures; rapid advancements in technologies; and changing regulatory policies for pharmaceuticals.
The primary factor restraining the growth of the market was reported to be technical issues with pharmaceutical QC systems.
By product, the instruments segment is the largest, since it encompasses a wide variety of products, equipment and machinery. The services segment is anticipated to be the fastest growing, according to the report. Services are designed to address problems at different stages for effective quality management and are generally provided in the form of preventive QC, corrective QC and laboratories. The other product type is consumables; the key materials used in support of manufacturing or which are coming in contact with the product during manufacturing but may not become part of the final product.
By analysis types, sterility testing is the largest and fastest-growing segment and is a key Good Manufacturing Practice (GMP) Microbiology testing requirement for sterile pharmaceuticals, medical devices and materials. Sterility testing was divided into three categories: membrane filtration, direct inoculation and other (bacteriostatic and fungistatic contamination). Other analysis types include bioburden testing to measure the microbial contamination levels on or in a product; stability testing; extractable and leachable testing to identify substances that could migrate from polymeric, metallic or glass material into the patient; raw material testing; and other techniques such as antimicrobial efficacy testing and residual solvent testing.
The largest by-product testing segment is for vaccines. For vaccines, potency testing is one of the required QC procedures, consisting of either in vitro or in vivo tests or both. The drug by-product testing segment is the fastest growing, with their QC involving tests for identity, purity and contest testing. Plasma product by-product testing is also a key sector in the market, since QC of these products requires plasma donor selection, collection procedures, testing methods, donation handling, storage and transportation of plasma following defined procedures.
By region, growth in the Americas is driven by the US Food and Drug Administration (FDA) introduction of a Drug Competition Action Plan to bring generic drugs to market, requiring QC testing to ensure their therapeutically active formulations are consistent and predictable. In Europe, there is an increase in research and development expenditure, which is driving QC market growth. In the Asia-Pacific region, rising investment in pharma is expected to drive the market. For the Middle East and Africa, growing R&D expenditure, the expanding pharma industry and policies and regulations by the government are expected to drive the market growth during the forecast period.
Key players in the pharmaceutical QC market include Merck KGaA, bioMérieux SA, Charles River Laboratories International Inc., Sartorius AG, WuXi AppTec, Thermo Fisher Scientific Inc., SGS SA, Eurofins Scientific and Toxikon Corporation.