Long-COVID symptoms improved with neuromodulation
All twenty long-COVID patients who received neuromodulation treatment reported significant improvements in their symptoms in just 14 days.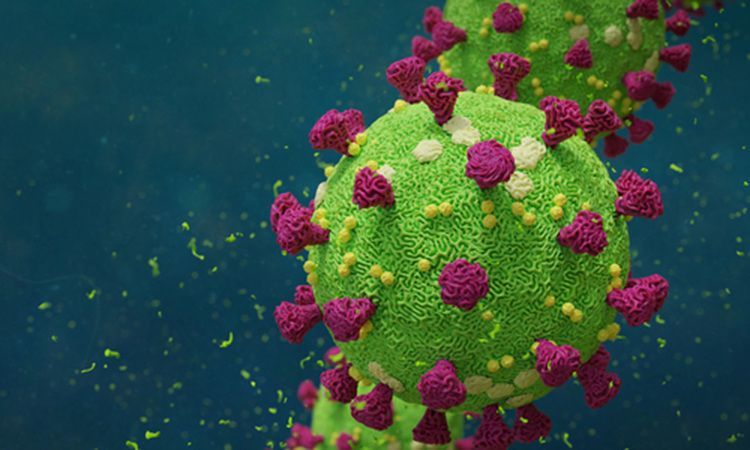 A new study suggests that neuromodulation treatment could be a promising therapy to combat the lingering adverse effects some patients are experiencing after their COVID-19 infection has cleared. These persistent and chronic symptoms have been called Long-COVID syndrome and there is currently no proven treatment.
Long-COVID syndrome has become increasingly prevalent as an after effect of the high infection rates with COVID-19. It appears that the symptoms associated with long-COVID may be in part due to long-lasting impairment of the nervous system, as the virus can persist in neural tissue long after the acute symptoms have subsided. The most common symptoms include chronic fatigue, cognitive difficulties, chronic pain and shortness of breath (dyspnea). It is thought to affect up to a third of convalescent COVID-19 patients and the UK's Office for National Statistics (ONS) has reported as many as one million people in the UK were suffering from the symptoms, with 40,000 stating they still had symptoms more than a year after they originally contracted COVID-19.
A study published by the Laboratory of Neurophysiology & Movement Biomechanics at the Université Libre de Bruxelles in Belgium and the Human Waves Clinic recently analysed the effects of neuromodulation on 20 adult patients suffering from long-COVID syndrome. Patients received 35 minute long transcutaneous Vagal Nerve Stimulation (tVNS) sequences (with a frequency of 25Hz and a pulse width of 250µs) on 10 consecutive days. They were clinically assessed for symptoms and had their the physiological and biological parameters measured before stimulation (day 0), after five sessions (day 5) and after 10 stimulations (day 10). They were clinically assessed again seven days after stimulation as a follow up.
In the study, all 20 patients reported significant improvements in their symptoms such as fatigue and depression. Additionally, there were improvements observed in their objective physiological parameters of blood oxygen saturation and muscular strength. However, there was no significant difference in the levels of pro-inflammatory cytokines at each evaluation.
In terms of safety, all patients completed the study with 12 reporting no side effects whatsoever. Side effects reported included lack of energy/weakness (asthenia), pain in the left ear (which was the one stimulated in the treatment) and headache, among others. All but one resolved spontaneously before the following stimulation.
The study states: "Long-COVID syndrome appears more and more as a new epidemic problem that follows the acute infection with COVID-19. According to recent data, it affects about one-third of all those infected, even those who had only moderate symptoms during the acute phase of the disease. In many patients, Long-COVID syndrome is very debilitating with uncertain improvement." Continuing: "Until now, there were no validated therapeutic tools for Long-COVID. We present here the first evidence of a potent therapeutic tool, where we observed that neuromodulation dramatically alleviates most of the symptoms in less than 14 days."
The study was published in Frontiers in Neurology and Neuroscience Research.
Related organisations
Related diseases & conditions