GSK reports £8.1 billion in Q2 sales
GSK announces "excellent" Q2 financial performance with growth across all segments – Pharmaceuticals, Vaccines, Consumer Healthcare.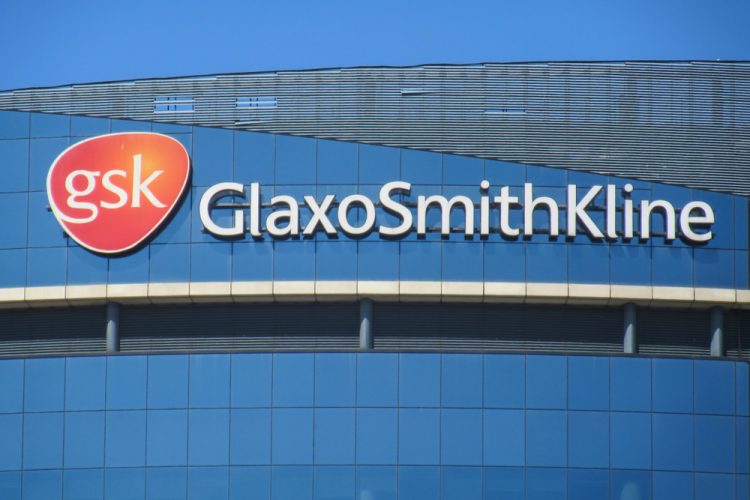 The GlaxoSmithKline headquarters building in Brentford, west London, June 2018 [Credit: Willy Barton / Shutterstock.com].
GlaxoSmithKline (GSK) has reported positive second quarter (Q2) financial results, with sales of £8.1 billion, delivering a +15 percent coupon equivalent rate (CER).
By segment GSK reported sales of $4.2 billion in Pharmaceuticals, £1.6 billion in Vaccines and £2.6 billion in Consumer Healthcare.
Broken down further, in the Pharmaceuticals segment, there was +25 percent CER for New and Specialty products (including a +36 percent CER for Respiratory), +46 percent CER for Immuno-Inflammation, +69 percent CER for Oncology and +14 percent CER for HIV.
In GSK's Vaccines segment, there was strong growth in Meningitis (+46 percent CER), Established Vaccines (+28 percent CER), Shingrix (+1 percent CER), as well as £258 million brought in by pandemic adjuvant sales.
Consumer Healthcare reported a much smaller CER, just +3 percent, compared to Vaccines (+49 percent) and Pharmaceuticals (+12 percent).
The total earnings per share (EPS) were 27.9p, a -28 percent CER; however, adjusted EPS were 28.1p, a +71 percent CER. Approximately +21 percent CER was contributed by COVID-19 solutions. Overall, the Q2 net cash flow from operations was £1.3 billion, with free cash flow £316 million.
The company confirmed that the Consumer Healthcare segment would be demerged to create a separate company in mid-2022, enabling the remaining enterprise to focus on profit growth and performance in the Vaccines and Specialty Medicines portfolio and late-stage pipeline.
The enterprise also revealed that its 2021 adjusted EPS is expected to decline by a mid-to-high single-digit percentage CER; however, it expects there to be meaningful improvements in revenues and margins in 2022.
In the report Emma Walmsley, Chief Executive Officer of GSK commented: "GSK delivered an excellent performance in Q2. We expect this positive momentum to continue through the second half of the year driving us towards the better end of our earnings guidance range for 2021, and meaningful performance improvement in 2022. We continue to strengthen our pipeline and are advancing well towards separation. Our clear priority is to focus on execution, unlocking the value of Consumer Healthcare and delivering the step-change in growth and performance we now see for GSK."