Global pharma contract manufacturing market to value $120bn by 2027
Growth in the pharmaceutical contract manufacturing market to be driven by advanced technologies, the rising aging population and the increase in chronic disease cases, says report.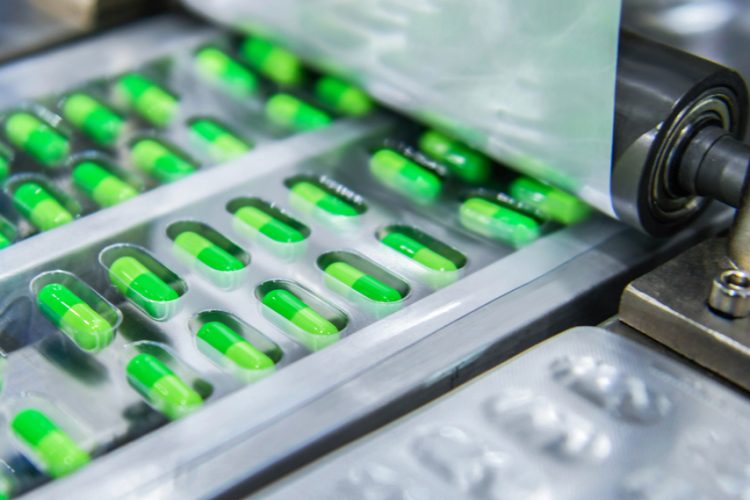 According to new market research, the pharmaceutical contract manufacturing global market is expected to reach $120 billion by 2027, because of factors such as the rise in population, increase in chronic diseases such as cancer and cardiovascular disorders and soaring healthcare expenditures. The market value was estimated at $89.91 billion in 2020.
The report states that pharma companies are increasingly relying on contract manufacturing organisations (CMOs) because they lack well-equipped in-house manufacturing facilities, as well as the advanced technologies and high containment capabilities CMOs offer. The analysts said that even those with these facilities are increasingly outsourcing work due to insufficient time or the desire to have backup manufacturing. This rise in outsourcing is favouring contract manufacturing service providers and is expected to increase their share in the pharmaceutical manufacturing market.
Other factors also driving market growth include high uptake of small molecules drugs across diverse disease areas, patent expiration of small molecules, advanced technologies in active pharmaceutical ingredients (API) and finished dosage formulations (FDF) manufacturing, increasing deals and investments, bigger demand for generic injectables, and the expanding geriatric population.
pharma companies are increasingly relying on contract manufacturing organisations (CMOs) because they lack well-equipped in-house manufacturing facilities"
However, contamination of pharmaceutical products (API and FDF), pricing pressure for pharmaceutical contract manufacturing, the demand for highly skilled technicians, increasing biologics approvals and adoption in disease management, stringent regulatory policies and environmental concerns are some of the factors that will slow the growth of the global pharmaceutical contract manufacturing market.
By product, the report suggests API manufacturing held the largest share in 2020, but the FDF segment is expected to grow the fastest in the forecast period – 2020 to 2027 – with injectable FDFs being the fastest-growing type. This expansion will be driven by the high profit margin for CMOs shifting from API to FDF manufacturing, rising demand for advanced dosage forms and growing demand for generic drugs. In terms of APIs, generic API manufacturing accounted for the largest share of revenue in 2020 and is expected to grow due to the patent expiries of branded drugs and low cost of generic medicines.
In terms of phase, commercial manufacturing dominated the 2020 revenue, because of the large demand for commercial API production, patent expiry and increasing outsourcing of generic APIs. However, the clinical manufacturing segment is expected to grow quickly in the forecast period, owing to a rise in demand for effective novel drugs with various therapeutic applications, rise in R&D investments for new drugs and the rising number of different types of chronic diseases
By therapeutic application, infectious disease held the largest share of the contract manufacturing market in 2020, primarily because of COVID-19, but also as a result of the increasing incidence of other infectious diseases such as tuberculosis, HIV, pneumonia, influenza, hepatitis and others. However, the oncology segment is growing the fastest, driven by the expanding incidence of cancer cases, increasing geriatric population, high demand for anti-cancer drugs, increase in the usage of synthetic high potency APIs (HPAPIs) for cancer treatment, increase in geriatric population and rising demand for personalised medicine.
In terms of region, North America accounted for the largest pharmaceutical contract manufacturing global market share in 2020, owing to the developed healthcare sector, availability of funds, increasing clinical trials, rising burden of cancer, increasing governments focus on generic drugs as well as the establishment of domestic API manufacturers. Other factors promoting its dominance include rising demands for the specialty of drugs and technological advancements, rising demand for advanced dosage forms and the establishment of foreign CMOs.
The Asia-Pacific region is the fastest growing because of low labour costs, regulatory relaxation, abundance availability of raw materials, infrastructure facility, rise in generic demands, increased production capabilities, the presence of a large number of domestic and international players, and comparatively low investments required for the establishment of manufacturing facilities, as opposed to western countries.
Major players in the pharmaceutical contract manufacturing global market include Lonza Group, AbbVie Inc. (AbbVie contract manufacturing, US), Thermo Fisher Scientific (Patheon,), Pfizer Inc. (Pfizer CentreOne, US), Permira Funds (Cambrex Corporation, UK), Carlyle Group (Albany Molecular Research Inc. US), WuXi AppTec (WuXi STA pharmaceuticals, China), and Recipharm AB, among others.
Related organisations
AbbVie, Abbvie Contract Manufacturing, Cambrex, Lonza, Patheon, Permira, Pfizer, Recipharm, The Carlyle Group, Thermo Fisher Scientific, WuXi AppTec