Taletrectinib displays 90.5 percent objective response rate in NSCLC
Innovent Biologics and AnHeart Therapeutics jointly announced the interim clinical data from a Phase II trial (TRUST) evaluating taletrectinib (AB-106), an investigational next-generation ROS1/NTRK inhibitor in ROS1-positive non-small cell lung cancer (NSCLC). The data was announced at the Chinese Society of Clinical Oncology (CSCO) 2021. Taletrectinib is an investigational next-generation tyrosine kinase inhibitor (TKI) designed […]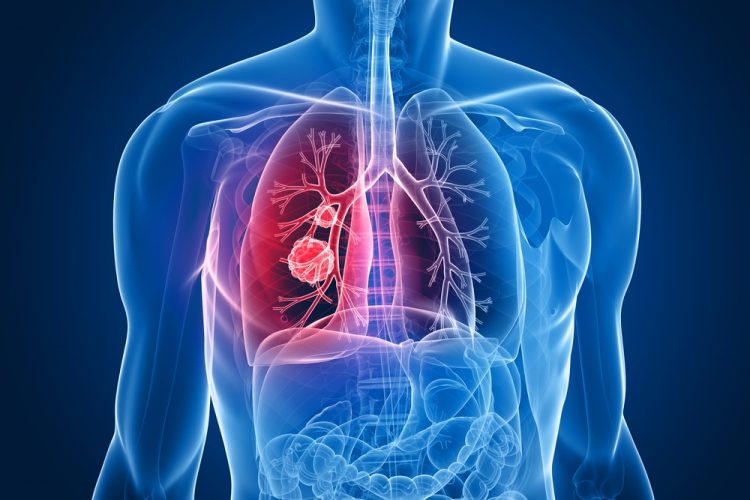 Innovent Biologics and AnHeart Therapeutics jointly announced the interim clinical data from a Phase II trial (TRUST) evaluating taletrectinib (AB-106), an investigational next-generation ROS1/NTRK inhibitor in ROS1-positive non-small cell lung cancer (NSCLC). The data was announced at the Chinese Society of Clinical Oncology (CSCO) 2021.
Taletrectinib is an investigational next-generation tyrosine kinase inhibitor (TKI) designed to effectively target ROS1 and NTRK fusion mutations with potential to treat TKI-naïve or pre-treated patients.
As of 16 June 2021, 21 crizotinib treatment-naïve patients and 16 crizotinib pre-treated patients were confirmed to be ROS1 fusion-positive. The key results include:
In the crizotinib treatment-naïve patient group (n=21), the confirmed objective response rate (ORR) was 90.5 percent and the disease control rate (DCR) was 90.5 percent
In the crizotinib pre-treated patient group (n=16), the confirmed ORR was 43.8 percent; and the DCR was 75.0 percent
Among the crizotinib pre-treated patient group (n=16), ROS1 G2032R resistant mutations were identified in three patients and all three patients experienced tumour regression, two patients reported a partial response (PR) and one patient stable disease (SD)
In patients with assessable brain metastasis pre-enrolment, intracranial objective response rate (assessed by investigator) was 83.3 percent.
In the TRUST trial, taletrectinib was well-tolerated and treatment-related adverse events (AEs) primarily included gastrointestinal adverse events and reversible aspartate aminotransferase (AST) and alanine aminotransferase (ALT) increased.
"We are pleased with the interim Phase II data, which have shown taletrectinib to be safe and tolerable, a very promising novel therapy for patients with ROS1 fusion positive lung cancer," commented Dr Caicun Zhou, Director of the Department of Oncology at Shanghai Pulmonary Hospital. "Responses appear particularly impressive in crizotinib treatment-naïve patients, and while the number of crizotinib pre-treated patients is limited, so far, most patients continue to show benefit from the drug."