COVID-19 vaccines will require outsourced manufacturing, says report
The pharma industry will need to outsource manufacturing for COVID-19 vaccine doses for booster doses and children, reports GlobalData.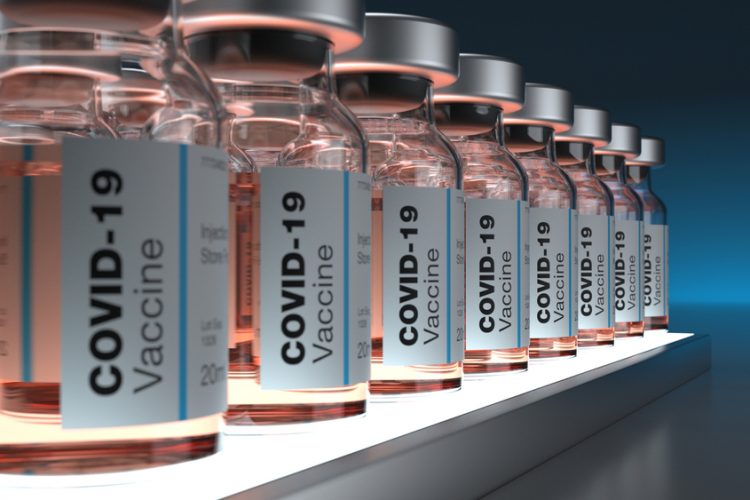 GobalData's new report suggests that the pharmaceutical industry will need to outsource even more pharmaceutical manufacturing to keep up the pace with the expected developments of the COVID-19 vaccines and drugs.
The company explained that upcoming changes, such as the approval of COVID-19 vaccines in paediatric populations and booster doses, will raise the manufacturing demand above the billions of doses that are already contracted. To produce these high volumes, the pharmaceutical world will have to turn again to contract manufacturing organisations (CMOs), increasing the size of existing vaccine contracts and creating new ones.
Many of these contracts are for messenger RNA (mRNA)-based or recombinant vector vaccines, both of which are novel molecule types. Relatively, few service providers are capable of certain steps in their production, such as viral vector production or mRNA production, which requires specialist equipment and highly specialised CMOs. The CMOs benefiting most from COVID-19 vaccine development so far, by number of contracts that have been disclosed, are Catalent in the US, Lonza in Switzerland and Emergent BioSolutions, also US.
There are more than 1,000 vaccines and therapies in development for COVID-19, and over 30 have been approved or granted Emergency Use Authorization (EUA) for COVID-19. According to GlobalData, hundreds of manufacturing agreements have been publicly disclosed to date between COVID-19 vaccine and therapy developers and CMOs.
Since 20 September 2021, the US public has been offered a third shot of either Comirnaty® or Spikevax COVID-19 vaccines, eight months after the second dose which could be shortened to five months, President Biden has said. Israel is also rolling out a third dose. The UK is offering a third shot to over 50s, vulnerable groups and frontline health workers. The US Food and Drug Administration (FDA) claimed that it is also likely that people who received the one-shot Johnson & Johnson vaccine will need a second shot. Furthermore, in September Johnson & Johnson announced positive data from its Phase III booster study, 'ENSEMBLE 2'.
"It is possible that these extra doses will not be the last. If future data support a regular, seasonal immunisation programme in response to the Delta COVID-19 variant or future variants, this will further increase manufacturing demand. However, the rate of manufacturing and distribution is limited," commented Fiona Barry at GlobalData. "The World Health Organization (WHO) has called for a moratorium on 'booster' shots until at least the end of the year, so that at least 40 percent of the population of low-income countries can be vaccinated."