Gates biomanufacturing facility announces agreement with Nkarta
The Gates Biomanufacturing Facility announced a strategic agreement with Nkarta to manufacture Nkarta's investigational cell therapy NKX101.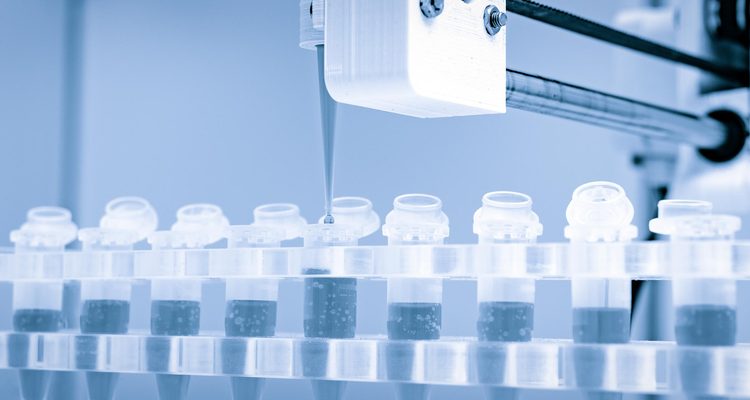 The Gates Biomanufacturing Facility (GBF) has announced a continued strategic agreement with Nkarta to manufacture clinical supply of therapeutic natural killer cells. As part of this collaboration, GBF will continue to manufacture NKX101, Nkarta's clinical stage investigational NK cell therapy, in its facility on the University of Colorado Anschutz Medical Campus in Aurora, Colorado.
NKX101 is an "off-the-shelf" investigational immunotherapy currently in a Phase I clinical trial for patients with relapsed/refractory acute myeloid leukemia (AML) or higher-risk myelodysplastic syndromes (MDS). To produce NKX101, NK cells obtained from the peripheral blood of healthy donors are engineered with membrane-bound interleukin 15 and a chimeric antigen receptor (CAR) to enhance the targeting and killing of tumour cells. The engineered NK cells are then expanded at scale to generate an abundant supply of doses. However, NKX101 is not approved by regulatory authorities, and its safety and efficacy have not been established.
The GBF  is one of the Good Manufacturing Practice (GMP) facilities located on a major academic research and clinical campus with the capacity to manufacture both cell and protein-based therapies for academic researchers as well as biotechnology companies.
"Our partnership with the GBF is an excellent fit," stated Dr Ralph Brandenberger at GBF. "GBF's strong execution, along with their commitment to both quality and speed, enabled us to advance the development of NKX101 and dose patients in our Phase I clinical trial. We look forward to continuing our important collaboration."
"Collaborating with a publicly-traded company with the reputation and caliber of Nkarta marks an important milestone for GBF," added GBF Executive Director Matthew Seefeldt. "Their continued partnership with our facility is a testament to the outstanding team in place here and our commitment to maintaining the highest standards for GMP manufacturing cell-therapies for Phase I trials. We are thrilled to collaborate with Nkarta and to be part of their effort to bring these promising therapies to patients."