Rinvoq® shows positive results in rheumatoid arthritis post-hoc analysis
In the analysis, 34 percent of rheumatoid arthritis patients receiving Rinvoq® achieved Clinical Disease Activity Index (CDAI) remission.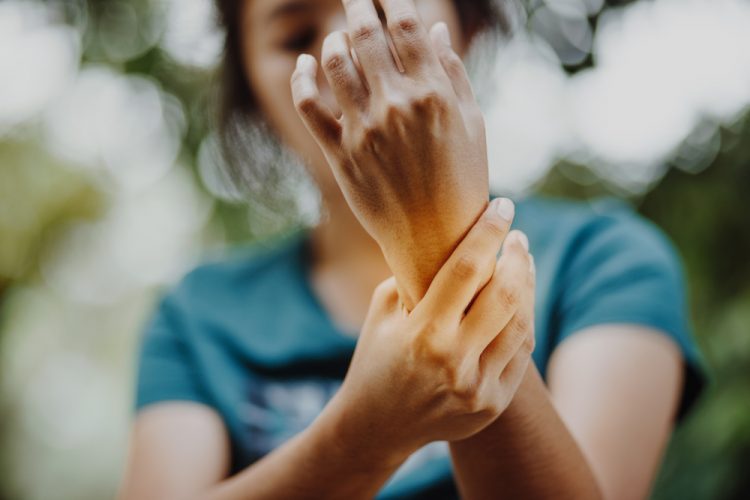 AbbVie has announced new results from a post-hoc analysis of the Phase III SELECT-BEYOND clinical trial evaluating Rinvoq® (upadacitinib; 15mg, once daily) in patients with moderate to severe rheumatoid arthritis on stable background of conventional synthetic disease-modifying anti-rheumatic drugs (csDMARDs) with prior inadequate response or intolerance to at least one biologic DMARD.
SELECT-BEYOND is a Phase III, randomised, placebo-controlled trial that enrolled a population of patients with moderately to severely active rheumatoid arthritis who failed or were intolerant to as least one prior biologic therapy. Patients on stable background conventional synthetic (cs) DMARD(s) were randomised to receive upadacitinib 15mg or 30mg once-daily orally or placebo for 12 weeks, followed by a 12-week double-blind phase where placebo patients were switched to upadacitinib (15mg or 30mg); patients who completed the week 24 visit were able to enter a long-term extension of up to five years thereafter.
Results showed that 34 percent of patients receiving Rinvoq and background csDMARDs achieved Clinical Disease Activity Index (CDAI) remission (CDAI ≤2.8) at first occurrence of response before week 60, while 79 percent achieved CDAI low disease activity (LDA) (CDAI ≤10). Maintenance of response, defined as not losing response at two consecutive study visits, was seen for CDAI remission and CDAI LDA in 39 percent and 61 percent of patients, respectively, at 60 weeks.
Of patients treated with Rinvoq who lost CDAI remission, 58 percent remained in CDAI LDA, and 22 percent recaptured remission by the analysis cut-off date. Similar patterns of sustained response were observed for remission and LDA based on Simplified Disease Activity Index (SDAI) criteria and for DAS28(CRP) ˂2.6/≤3.2
"Many people living with rheumatoid arthritis continue to experience debilitating joint pain and decreased physical functioning despite being on therapy," commented Thomas Hudson at AbbVie. "These data underscore the potential of Rinvoq to be an important treatment option to help people who face the daily challenges of rheumatoid arthritis."
"Achieving remission or low disease activity are the primary treatment goals for people with rheumatoid arthritis. I am encouraged by these data, which add to the growing body of evidence that upadacitinib may help more people living with rheumatoid arthritis take control of this chronic, progressive disease and reach these important treatment goals," added Professor Ronald van Vollenhoven, chair of rheumatology and director at Amsterdam Rheumatology Center (ARC).