Digital pill tracks HIV prevention pill adherence with 98 percent accuracy
Scientists found digital pill systems to be a 98 percent accurate intervention to help men adhere to pre-exposure prophylaxis (PrEP) regimens.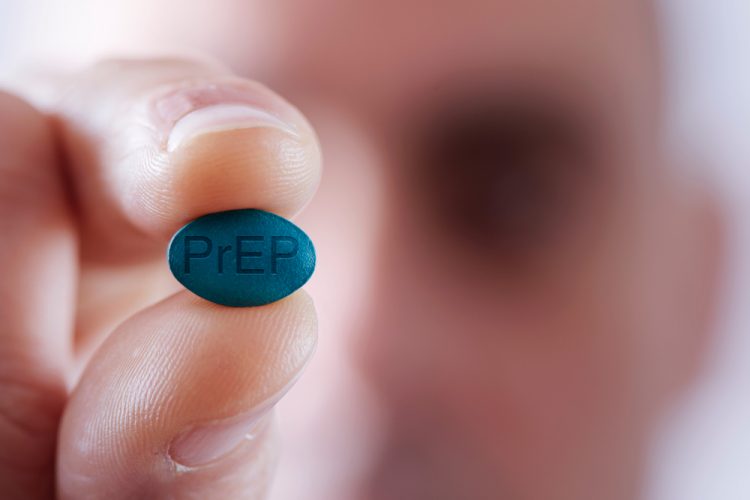 A team of investigators from Brigham and Women's Hospital, US, have found digital pill systems (DPS) to be a feasible, acceptable, and 98 percent accurate intervention to help men who have sex with men (MSM) with a history of substance use adhere to once-daily, oral pre-exposure prophylaxis (PrEP) regimens.
PrEP is prescribed to HIV-negative individuals at high risk of contracting the disease through sex or injection drug use. When taken correctly, PrEP provides nearly 99 percent protection against HIV. Among MSM who have substance use disorders, taking PrEP as described can be difficult due to changes in routine and other comorbidities concurrent or introduced with substance use. Due to this, new technologies that can accurately measure PrEP adherence may be useful in helping individuals maintain protection from HIV.
The investigators recruited 16 cisgender MSM with a history of substance use, 15 of whom finished the study, to engage in a 90-day PrEP regimen. MSM with a history of substance use experience a higher level of risk for contracting HIV and have shown lower-than-average adherence to PrEP in clinical trials. Each dose of PrEP was enclosed in the gelatin capsule with a radiofrequency transmitter creating a digital PrEP pill. When the pills were swallowed, stomach acid dissolved the gel coating and activated the transmitter, which sent a radio signal that could be detected within a range of about three feet outside the body.
The participants wore a wearable reader device and digitally recorded that they took their pill. This information could then be sent to participants' smartphones or health care providers. To verify the accuracy of the reader, the researchers cross-referenced the ingestion data with the number of unused pills returned at the end of each month and dried blood samples that measured concentration of tenofovir diphosphate, an ingredient in PrEP.
When the DPS and reader were used correctly, they had a 98 percent accuracy rating for measuring pill ingestion. In a post-trial survey, participants reported that the system was easy to learn and integrate into their daily routine. Many also appreciated the peace of mind granted by the smartphone app, which allowed them to confirm they had taken their pill.
Additionally, participants described that they would like to have reminder and intervention systems which would help them take PrEP in the setting of their own barriers to adherence. DPS-recorded ingestions were strongly correlated with other accepted standards of PrEP adherence monitoring. Full results are published in The Journal of Acquired Immune Deficiency Syndromes.
Corresponding author Dr Peter Chai noted this technology's usefulness in recording nonadherence patterns, which may help investigators explore the relationship between reported PrEP ingestion behaviour and changes in participants' personal lives, structured routines, and substance use behaviour. The technology's main limitation was the reader, which some participants found to be an extra burden. Others reported appreciating it, and that putting it on reminded them to take their pill. The researchers hope to miniaturise the reader into a wristband device for future use.
Though DPS-enhanced PrEP treatments seem to be feasible, acceptable, and accurate, Chai noted that this study, like most PrEP studies, failed to include women or sexual minorities. In addition, he mentioned that DPS technology is expensive at such a small scale. However, if mass-produced, the price can be reduced to "fractions of a cent."
"While this technology will likely not be used in cheaper medications or those with less impact, it could improve outcomes for expensive or live-saving medications, like those for congestive heart failure, hepatitis C, or diabetes," commented Chai. "In this era of digital health, technologies like DPS are connecting doctors to patients a little better."