New Digital Grand Challenge announced by CPI
The Centre for Process Innovation (CPI) reveals the National Physical Laboratory, StreamNative and Wyoming will collaborate on new projects to drive digital medicines manufacturing technology.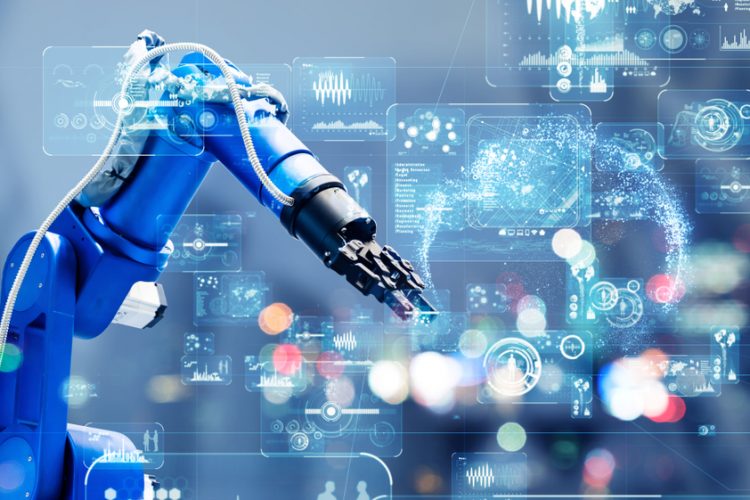 The UK Centre for Process Innovation (CPI)'s Medicines Manufacturing Innovation Centre has announced three new partners – the National Physical Laboratory (NPL), StreamNative and Wyoming – that will be involved in projects to develop the digital architecture of the ​'Digital Pharma Factory of the Future'.
The CPI stated: "It is essential that the UK's health sciences embrace industry 4.0 to unlock the huge potential that digital innovation can bring, including technology across AI [artificial intelligence], machine learning and robotics… 
"The new Digital Grand Challenge will bring together pharma companies and leading technology providers to enable an end-to-end vision of a compliant digital systems architecture with frictionless connectivity. It will also overcome challenges faced by the pharmaceutical industry through a series of ​'sprint' projects to drive economic growth, advance sustainable pharmaceutical manufacturing, and ultimately deliver patient benefit."
Contributing to this new Grand Challenge the NPL, and digital small and mid-size enterprises (SMEs) StreamNative and Wyoming will bring a range of digital and data expertise.
The NPL is the UK's national metrology institute, developing and applying measurement standards, technology and practices for advancing UK science and engineering capabilities. NPL has committed part of the UK National Measurement System — an infrastructure of experts and laboratories conducting measurement science and technology — to develop new measurement capabilities required to support medicines manufacturing innovation.
StreamNative is founded by the original developers of Apache Pulsar — a cloud messaging and streaming platform that was originally developed within Yahoo. StreamNative's scalable and secure messaging and event streaming platform will be used in the collaboration to enable businesses to access their own data as real-time streams. According to CPI, StreamNative's technology will help clinical trial treatments get to patients more efficiently.
Wyoming is a digital consultancy created and based in Edinburgh, Scotland. Since 2008, the company has worked with leading pharma and other industry clients to develop advanced digital solutions across fields and technologies. Wyoming will bring its digital analytics approach and strategy development expertise to develop a digital business and technology impact strategy at the Medicines Manufacturing Innovation Centre.
These three new organisations join a diversity of companies from across the pharmaceutical supply chain, including CPI, the University of Strathclyde, UK Research and Innovation (UKRI), Scottish Enterprise and founding industry partners, AstraZeneca and GSK.
Pharmaceutical companies and technology providers wishing to contribute to the Digital Grand Challenge are invited to collaborate and bring their intellectual property (IP) to create and de-risk novel digital solutions for advanced manufacturing. 
John Arthur, Director of the Medicines Manufacturing Innovation Centre and Interim Biologics at CPI, commented on the announcement: ​"Digital adoption is already transforming the medicines manufacturing sector, from research and development to operations and delivery. We need to prepare now to build the expertise and the infrastructure necessary for the UK to continue to benefit from these advances. We are excited to welcome StreamNative, Wyoming and the National Physical Laboratory who will help us become even better at supporting UK pharma to adapt to the digital future."