mRNA vaccine for Epstein-Barr Virus enters Phase I trial
The first patient dosed in Phase I study of Moderna's mRNA-1189, a vaccine candidate for Epstein-Barr Virus (EBV).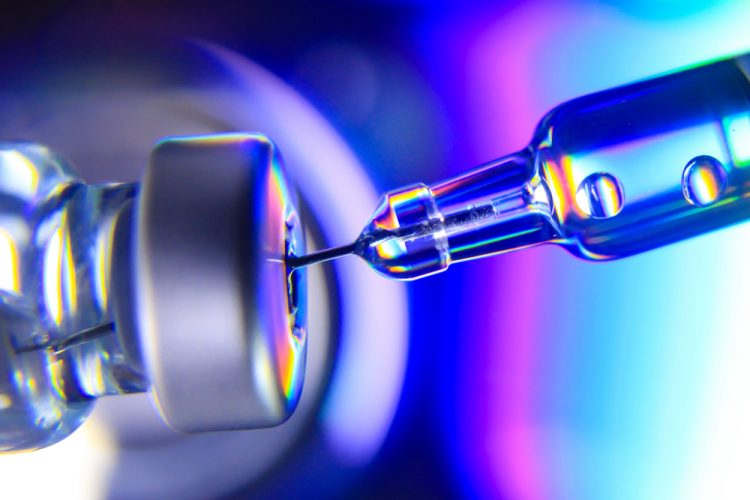 According to Moderna, the first patient has been dosed with mRNA-1189, the company's Epstein-Barr Virus (EBV) messenger RNA (mRNA) vaccine candidate, in a Phase I study.
"EBV is one of the most common viral infections in the world and despite the fact that it causes infectious mononucleosis, which impacts millions of adolescents globally, no vaccine is currently available," stated Stéphane Bancel, Chief Executive Officer of Moderna. "The start of this Phase I study is a significant milestone as we continue to advance mRNA vaccines against latent viruses, which remain in the body for life after infection and can lead to chronic medical conditions. Moderna is committed to developing a portfolio of first-in-class vaccines against latent viruses for which there are no approved vaccines today, including vaccines against CMV, EBV and HIV. Our research team is working to bring even more vaccines against latent viruses to the clinic."
EBV is a common viral infection with 83 percent of Americans seropositive by 19 years of age. It is spread through bodily fluids and is typically contracted in early childhood or adolescence. While EBV infection in early childhood is predominantly asymptomatic, primary infection in adolescence can lead to infectious mononucleosis (IM), a clinical syndrome including fever, fatigue, sore throat and lymphadenopathy. IM can debilitate patients for weeks to months, sometimes requiring hospitalisation for serious complications such as splenic rupture and significant airway compromise. EBV is responsible for approximately 90 percent of the one million cases of IM each year in the US. As a latent virus, EBV remains in the body for life after infection and can lead to lifelong medical conditions, which causes significant direct and indirect costs to the healthcare system. EBV is associated with a four- to 10-fold risk of developing multiple sclerosis, and development of certain lymphoproliferative disorders, cancers and autoimmune diseases.
mRNA-1189 is being developed to prevent EBV-induced IM and potentially EBV infection. Similar to Moderna's cytomegalovirus (CMV) vaccine candidate (mRNA-1647), mRNA-1189 contains four mRNAs that encode EBV envelope glycoproteins (gH, gL, gp42, gp220), which mediate viral entry into B cells and epithelial surface cells, the major targets of EBV infection. Currently, there is no approved vaccine for EBV or IM. Potential future indications may be the prevention of EBV reactivation in other types of conditions such as post-transplant lymphoproliferative disease.
The Phase I randomised, observer-blind, placebo-controlled study of mRNA-1189 (NCT05164094) will be conducted at approximately 15 sites in the US. The primary purpose of the Phase I study is to assess the safety and tolerability of mRNA-1189 in healthy adults aged 18 to 30 years. Moderna expects to enrol approximately 270 participants.