European Commission approves Lumykras® for lung cancer treatment
Amgen's Lumykras® (sotorasib) has been approved for adults with advanced non-small cell lung cancer (NSCLC) with KRAS G12C mutation.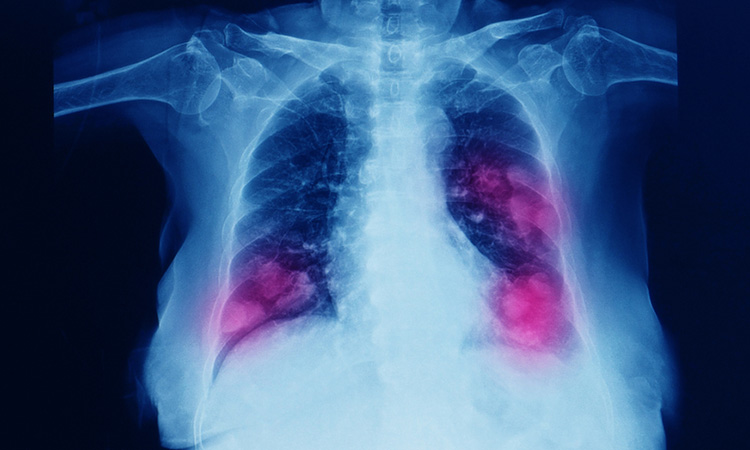 The European Commission (EC) has granted conditional marketing authorisation for Amgen's Lumykras® (sotorasib), a first-in-class KRASG12C inhibitor, for the treatment of adults with advanced non-small cell lung cancer (NSCLC) with KRAS G12C mutation and who have progressed after at least one prior line of systemic therapy. Continued approval for this indication may be contingent upon verification and description of clinical benefit in a confirmatory trial(s).
"The approval of Lumykras, the first and only targeted therapy for KRAS G12C-mutated NSCLC with proven efficacy, has the potential to transform treatment outcomes for people in the European Union living with this notoriously difficult-to-treat cancer," commented Dr David M Reese, executive vice president of Research and Development at Amgen.
The EC decision follows the recommendation for approval by the European Medicines Agency (EMA)'s Committee for Medicinal Products for Human Use (CHMP) and is based on the positive results from the Phase II CodeBreaK 100 clinical trial in NSCLC, the largest trial conducted to date for patients with the KRAS G12C mutation. Lumykras 960mg, administered orally once-daily, demonstrated an objective response rate of 37.1 percent and a median duration of response (DoR) of 11.1 months. The most common adverse reactions were diarrhoea (34 percent), nausea (25 percent) and fatigue (21 percent). The most common severe (grade ≥ 3) adverse reactions were increased alanine aminotransferase level (ALT; five percent), increased aspartate aminotransferase (AST; four percent) and diarrhoea (four percent).
NSCLC accounts for approximately 84 percent of the 2.2 million new lung cancer diagnoses globally each year, including approximately 400,000 new cases in Europe. KRAS G12C is one of the most prevalent driver mutations in NSCLC, with about 13-15 percent of European patients with non-squamous NSCLC having the KRAS G12C mutation. With EC approval, and subject to local reimbursement applications, clinicians in all European Union member countries, as well as Norway, Iceland and Liechtenstein, will be able to offer LUMYKRAS to appropriate patients with NSCLC.