Lumakras™ (sotorasib) helps control brain metastases
Amgen's Lumakras™, a KRAS inhibitor, was found to improve the stability of brain metastases in a Phase II study.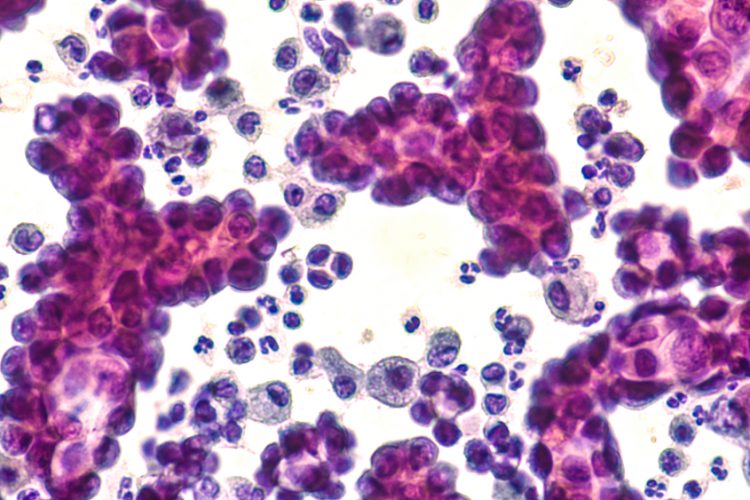 Amgen announced results from two analyses of the Phase II CodeBreaK 100 clinical trial evaluating Lumakras™ (sotorasib), the first and only KRAS inhibitor approved in the US, in the treatment of previously treated patients with advanced or metastatic KRAS G12C-mutated non-small cell lung cancer (NSCLC).
These new analyses respectively provided encouraging evidence of durable systemic anti-cancer activity in patients with previously treated, stable brain metastases with Lumakras, as well as insights into biomarkers of Lumakras response. These data are being featured during the virtual 2021 World Conference on Lung Cancer (WCLC21) hosted by the International Association for the Study of Lung Cancer (IASLC).
In a post-hoc analysis of 40 patients with KRAS G12C-mutated advanced NSCLC who had stable, previously treated brain metastases at their enrolment in the CodeBreaK 100 trial, Lumakras achieved a 77.5 percent disease control rate (DCR), a median progression-free survival (PFS) of 5.3 months and a median overall survival (OS) of 8.3 months.
This DCR was similar to patients without brain metastases. In patients evaluable by Response Assessment in Neuro-Oncology Brain Metastases (RANO-BM) criteria, 88 percent of patients maintained intracranial disease control of their stable brain lesions during Lumakras therapy, with two achieving complete responses of non-target lesions. The safety profile of Lumakras in the brain metastases group was consistent with previous reports.
"Amgen is expanding the reach, impact and potential of our innovative therapies to personalise care for patients with historically difficult-to-treat cancers like lung cancer," said David Reese at Amgen. "Of the data presented at WCLC, we are particularly encouraged by the first evaluation of Lumakras' ability to maintain stabilisation of brain metastases in patients with previously treated, stable brain metastases. We look forward to the results from our CodeBreaK 101 study where we are studying a cohort of KRAS G12C-mutated NSCLC patients with untreated, active brain metastases to better understand the clinical benefit of Lumakras."
An additional exploratory descriptive analysis of CodeBreaK 100 being presented during a Mini Oral Presentation examined whether the mutation profile of the tumours, in addition to KRAS, is correlated with patients' responses or resistance to Lumakras. An analysis of baseline tumour samples from 65 patients revealed no single genetic signature that predicted Lumakras responses and ongoing evaluations will be needed to further identify potential targetable mechanisms of resistance. However, the KEAP1 mutation was observed in seven of 22 patients with early progression and PFS of less than three months.