Ensovibep shows promise as an antiviral for COVID-19
Phase II trial data suggests ensovibep (MP0420) significantly reduces SARS-CoV-2 viral load and reduces hospitalisation and death due to COVID-19.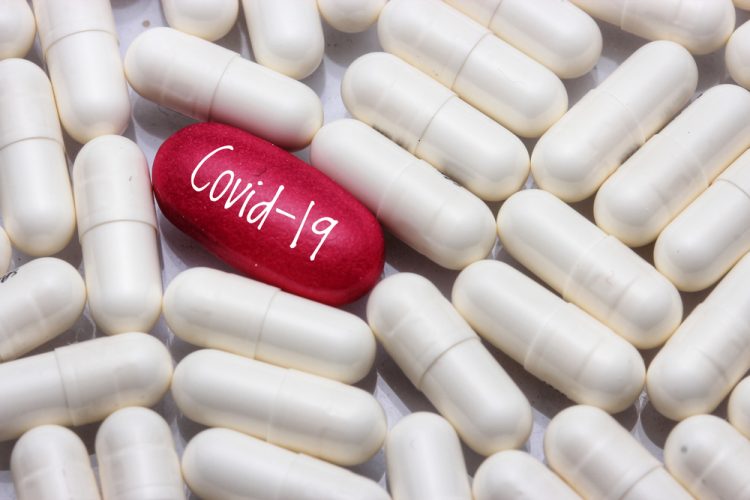 New topline data from the Phase II EMPATHY clinical trial (NCT04828161) evaluating ensovibep (MP0420), a DARPin antiviral therapeutic, in the treatment of COVID-19 suggests ensovibep had clinically meaningful benefit over placebo.
The EMPATHY trial, being conducted by Novartis with Molecular Partners as sponsor, is a randomised, double-blind, placebo-controlled study in ambulatory (non-hospitalised) adult patients with COVID-19. Part A enrolled 407 patients to identify a dose of ensovibep with optimal safety and efficacy and recruited patients in the US, South Africa, India, the Netherlands and Hungary to explore three doses: 75mg, 225mg and 600mg.
The primary endpoint of the trial was viral load reduction over eight days, key secondary endpoints include: hospitalisation and/or Emergency Room (ER) visits or death, time to sustained clinical recovery. The new data shows ensovibep met the primary endpoint, with a statistically significant reduction in viral load over eight days, compared to placebo, for all three dosing arms.
Additionally, data shows the drug had a clinically meaningful benefit over placebo in the two secondary endpoints, with an overall 78 percent reduction in risk of hospitalisation and/or Emergency Room (ER) visits or death across ensovibep arms, compared to placebo. The placebo group of 99 patients had six events, with five patients hospitalised. Of these five patients, two died due to worsening of COVID-19 and one patient had an ER visit only. In the 301 patients treated with ensovibep, there were only four events (hospitalisations occurred in two patients and two needed to visit ER) – no deaths occurred in ensovibep recipients.
All doses were well-tolerated and no unexpected safety issues were identified. The lowest dose of 75mg is the planned dose for further development. The data will now undergo further review to help determine the appropriate next steps for the programme.
On the basis of these results, Novartis has said it will exercise its option to in-license ensovibep from Molecular Partners and, following exercise of the option, will seek expedited access globally, first via the US Food and Drug Administration (FDA)'s Emergency Use Authorization (EUA) process.
"We are pleased that the results from the EMPATHY trial demonstrate the positive therapeutic effect of ensovibep, with the potential to be an important new treatment option to combat the rapidly evolving SARS-CoV-2 pandemic," stated Vas Narasimhan, Chief Executive Officer of Novartis.
With the decision made to exercise the option, Novartis will become responsible for development, manufacturing, distribution and commercialisation activities of ensovibep. Novartis has already initiated scale-up activities in its large-scale biologics production facilities.
About ensovibep
Ensovibep is a DARPin therapeutic candidate, designed specifically to inactivate
SARS-CoV-2, the virus that causes COVID-19. DARPins (Designed Ankyrin Repeat Proteins) are mono or multi-specific protein-based therapies, designed to specifically engage their targets for various effects. Ensovibep was designed to include three individual DARPin domains, each highly neutralising to SARS-CoV-2. With these domains constructed into a single molecule, ensovibep can block the receptor-binding domain (RBD) of the SARS-CoV-2 Spike (S) protein through highly potent and co-operative binding. This ensures strong neutralisation, even in the presence of mutations of the S protein and limits the development of escape mutants.
In vitro testing has shown high neutralisation activity of ensovibep against all known SARS-CoV-2 variants, including the variants of concern: Alpha, Beta, Gamma, Delta and Omicron.