Imfinzi™ plus tremelimumab: "unprecedented survival" in unresectable liver cancer
Almost a third of unresectable hepatocellular carcinoma patients were alive at three years on tremelimumab and Imfinzi regimen.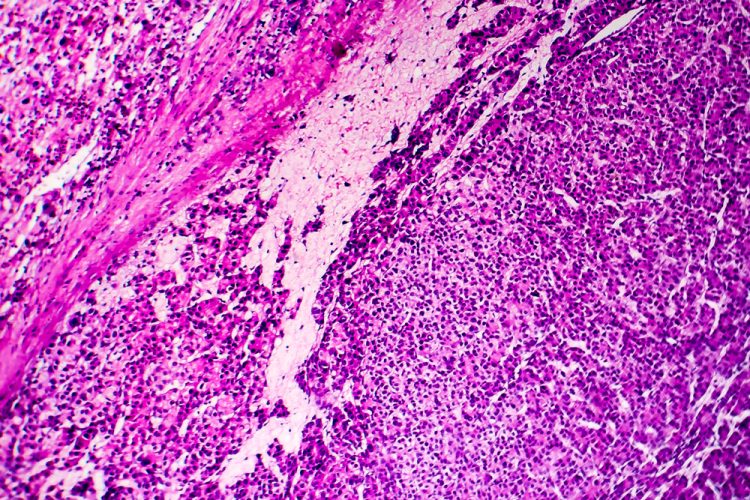 Adding a single priming dose of tremelimumab to AstraZeneca's Imfinzi™ (durvalumab) improved overall survival (OS) versus sorafenib as a 1st-line treatment for patients with unresectable hepatocellular carcinoma (HCC), according to new Phase III data. The results were both statistically significant and clinically meaningful in patients with HCC who had not received prior systemic therapy and were not eligible for localised treatment.
This novel dose and schedule of Imfinzi, an anti-PD-L1 monoclonal antibody, and tremelimumab, an anti-CTLA4 antibody, is called the STRIDE regimen (Single Tremelimumab Regular Interval Durvalumab). Results from the trial will be presented on 21 January at the 2022 American Society of Clinical Oncology (ASCO) Gastrointestinal Cancers Symposium.
HIMALAYA was a randomised, open-label, multicentre, global Phase III trial of Imfinzi monotherapy and the STRIDE regimen (a single priming dose of tremelimumab 300mg added to Imfinzi 1500mg, followed by Imfinzi every four weeks) versus sorafenib (a standard-of-care multi-kinase inhibitor).
The trial included a total of 1,324 patients with unresectable, advanced HCC who had not been treated with prior systemic therapy and were not eligible for locoregional therapy (treatment localised to the liver and surrounding tissue).
Patients treated with the STRIDE regimen experienced a 22 percent reduction in the risk of death versus sorafenib, with a median OS of 16.4 months versus 13.8 for sorafenib. An estimated 31 percent of patients were still alive at three years versus 20 percent for sorafenib.
Results also showed an increase in objective response rate (ORR) with the STRIDE regimen versus sorafenib (20.1 percent versus 5.1 percent). Median duration of response (DoR) was 22.3 months with STRIDE versus 18.4 with sorafenib. The addition of tremelimumab to Imfinzi did not increase severe liver toxicity and no bleeding risk was observed.
HIMALAYA also tested Imfinzi monotherapy, which demonstrated non-inferior OS to sorafenib with a median OS of 16.6 months versus 13.8, and an improved tolerability profile versus sorafenib.
Liver cancer, of which HCC is the most common type, is the third-leading cause of cancer death and the sixth most commonly diagnosed cancer worldwide. Approximately 80,000 people in the US, Europe and Japan and 260,000 people in China present with advanced, unresectable HCC each year. Only seven percent of patients with advanced disease survive five years.
Dr Ghassan Abou-Alfa, Attending Physician at Memorial Sloan Kettering Cancer Center, US, and principal investigator in the HIMALAYA Phase III trial, commented: "Patients with unresectable liver cancer face a dismal prognosis, and new treatment options are critical to improving long-term survival. The three-year overall survival rate and favourable safety profile seen with the STRIDE regimen set a new benchmark in this setting and underscore the potential of this innovative treatment approach."
The safety profiles of the STRIDE regimen and for Imfinzi alone were consistent with the known profiles of each medicine and no new safety signals were identified. Grade 3 or 4 treatment-related adverse events (AEs) were experienced by 25.8 percent of patients treated with the STRIDE regimen and by 12.9 percent of patients treated with Imfinzi alone, versus 36.9 percent of patients on sorafenib.
Incidence of Grade 3 or 4 treatment-related hepatic events were low across treatment arms (5.9 percent for STRIDE and 5.2 percent for Imfinzi, versus 4.5 percentfor sorafenib). Treatment-related AEs led to treatment discontinuation in 8.2 percent of patients treated with the STRIDE regimen and 4.1 percent of patients treated with Imfinzi alone, versus 11 percent for sorafenib.