EC approves Lorviqua® (lorlatinib) as first-line lung cancer treatment
Lorviqua® monotherapy approved as first-line advanced non-small cell lung cancer therapy based on promising Phase III trial results.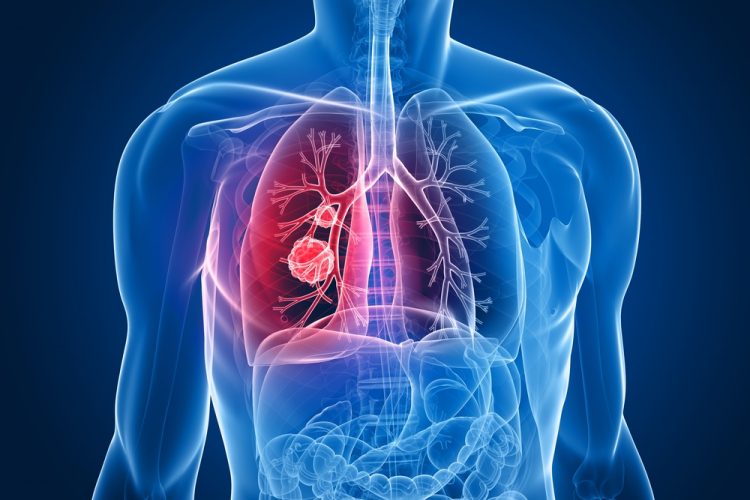 The European Commission (EC) has granted marketing authorisation for Pfizer's Lorviqua® (lorlatinib) as monotherapy for the treatment of adult patients with anaplastic lymphoma kinase (ALK)- positive advanced non-small cell lung cancer (NSCLC) previously not treated with an ALK inhibitor.
The approval was based on the results of the pivotal Phase III CROWN trial, in which Lorviqua reduced the risk of disease progression or death by 72 percent compared to Xalkori® (crizotinib). As a secondary endpoint, the confirmed objective response rate (ORR) was 76 percent with Lorviqua and 58 percent with Xalkori. In patients with measurable brain metastases, 82 percent of patients in the Lorviqua arm experienced an intracranial response (71 percent had an intracranial complete response), compared to 23 percent of Xalkori patients.
The CROWN trial was a randomised, open-label, parallel two-arm trial in which 296 people with previously untreated advanced ALK-positive NSCLC were randomised 1:1 to receive Lorviqua monotherapy (n=149) or Xalkori monotherapy (n=147).
"The expanded approval for Lorviqua in Europe is a considerable advancement – especially for the close to 40 percent of patients with ALK-positive metastatic NSCLC who are faced with brain metastases at diagnosis," commented Professor Dr Benjamin Solomon, Department of Medical Oncology at the Peter MacCallum Cancer Centre in Melbourne, Australia. "It is exciting to see the significant data generated from the CROWN trial continuing to support expanded use around the world and providing physicians in Europe with a highly effective option from the onset of their patients' treatment journey."
The EC approval of Lorviqua follows a positive opinion from the European Medicines Agency (EMA)'s Committee for Medicinal Products for Human Use (CHMP) in December 2021. Lorviqua is approved by the US Food and Drug Administration (FDA) under the brand name Lorbrena for the treatment of adults with metastatic NSCLC whose tumours are ALK-positive as detected by an FDA-approved test. In 2019, the EC granted conditional marketing authorization for Lorviqua as a monotherapy for the treatment of adult patients with ALK-positive advanced NSCLC whose disease has progressed after alectinib or ceritinib as the first ALK tyrosine kinase inhibitor (TKI) therapy, or crizotinib and at least one other ALK TKI.
In the CROWN trial, the safety profile of Lorviqua was similar to that reported in previous studies, with the most frequent adverse events (AEs) in ≥20 percent of treated patients being oedema, weight gain, peripheral neuropathy, cognitive effects, diarrhoea, dyspnoea and hypertriglyceridemia. Serious AEs occurred in 34 percent of people treated with Lorviqua; the most frequently reported serious AEs were pneumonia, dyspnoea, respiratory failure, cognitive effects and pyrexia. Permanent discontinuation of Lorviqua due to AEs occurred in 6.7 percent of people and fatal AEs occurred in 3.4 percent of people treated with Lorviqua. Detailed results from the CROWN study were published in the November 2020 issue of the New England Journal of Medicine.