Empagliflozin benefits adults hospitalised for acute heart failure, shows study
Phase III trial shows that adults hospitalised for acute heart failure were 36 percent more likely to experience a clinical benefit if initiated on empagliflozin.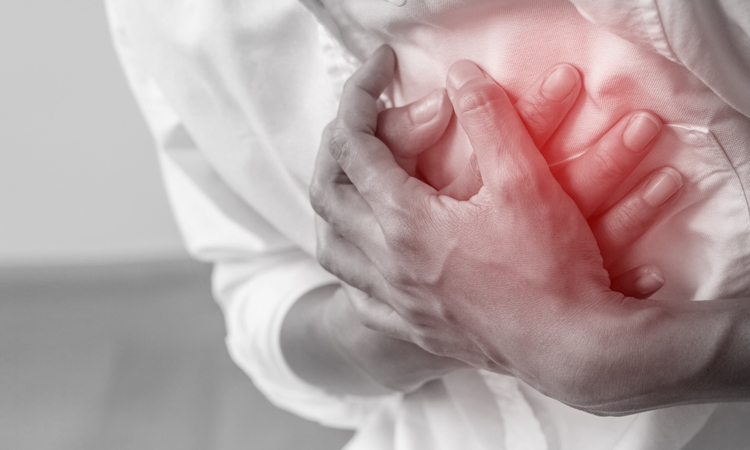 The Phase III Empulse trial has shown that adults hospitalised for acute heart failure were 36 percent more likely to experience a clinical benefit over 90 days if initiated on empagliflozin after stabilisation and before discharge, compared with placebo.
Clinical benefit reflected a composite primary endpoint that included all-cause mortality, frequency of heart failure events, time to first heart failure event, and symptoms as measured by the Kansas City Cardiomyopathy Questionnaire total symptom score (KCCQ-TSS).
The findings were announced by Boehringer Ingelheim and Eli Lilly and Company.
"The first months following hospitalisation for heart failure are a particularly vulnerable time for patients," commented Adriaan Voors, Professor of Cardiology, University Medical Center, Groningen, Netherlands, and Empulse Principal Investigator. "Current outcomes are poor, underscoring the urgent need for improved in-patient clinical management to prevent further hospitalisations or death. This significant clinical benefit with empagliflozin compared with placebo will advance our understanding of the treatment of heart failure during the early discharge phase."
Heart failure is a leading cause of hospitalisations, accounting for more than one million per year in the US and Europe. Outcomes for those who have been admitted to the hospital for heart failure are poor, with over 30 percent of patients readmitted within 90 days between 2010 and 2017, according to the US-based National Readmission Database.
The overall clinical benefit with empagliflozin was consistent for those with either new or pre-existing heart failure, for those with or without diabetes and for those with either preserved or reduced ejection fraction.3 In an exploratory secondary endpoint, empagliflozin significantly improved KCCQ-TSS from baseline to day 90 by 4.5 points versus placebo.3 
The Empulse safety results were consistent with the well-established safety profile of empagliflozin. Investigator-reported acute renal failure rates were 7.7 percent for empagliflozin versus 12.1 percent for placebo, and there was a similar low incidence of hypoglycemia in both groups (1.9 percent for empagliflozin versus 1.5 percent for placebo). Volume depletion rates were 12.7 percent versus 10.2 percent respectively. The results were published in Nature Medicine. 
"The Empulse trial shows that adults hospitalised for acute heart failure and treated with empagliflozin on top of standard of care after stabilization are more likely to experience improvements in an endpoint combining mortality, hospitalisations and quality of life, compared to those receiving placebo. Additionally, the mean increase in KCCQ-TSS score suggested an overall improvement for patients in their self-reported symptom burden," stated Dr Waheed Jamal, Corporate Vice President and Head of CardioMetabolic Medicine, Boehringer Ingelheim. "These data show a clinical benefit in those with de novo and pre-existing heart failure, supporting a wide range of adults with the condition."
This data publication follows the recent marketing authorisation of empagliflozin for the treatment of adults with symptomatic chronic heart failure in the US. In 2021, empagliflozin was approved in the European Union and US for the treatment of adults with heart failure with reduced ejection fraction. The expanded indication now includes people with heart failure with preserved ejection fraction, a population that previously had no approved treatment option.