Global LIMS market to grow to $3.56bn by 2030
Research suggests rising demand for lab automation will help promote the growth of the laboratory information management system (LIMS) market.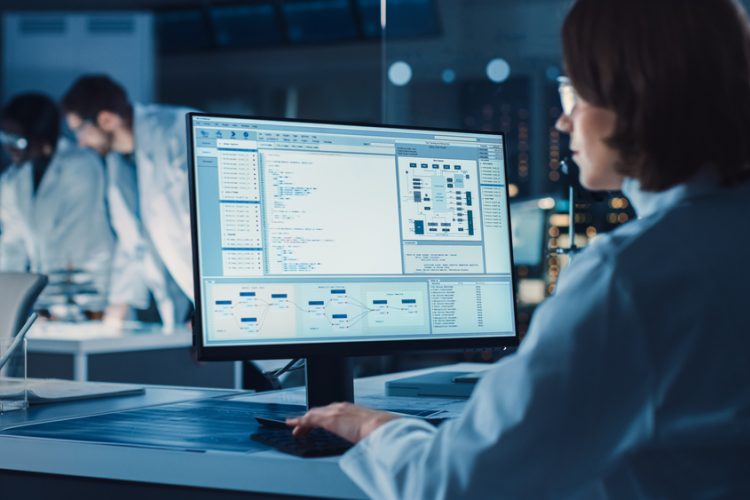 According to a recent report, the global laboratory information management system (LIMS) market is anticipated to be worth $3.56 billion by 2030. The seven percent compound annual growth rate (CAGR) is underpinned by growing demand for laboratory automation, investments in the life sciences industry, demand for outsourcing services and technological advancements.
Driving market expansion
The report reveals that to help combat disruptions caused by the COVID-19 pandemic, several market players launched novel lab automation solutions, including LIMS. Some critical examples, according to the authors, were the COVID-19 LIMS launched by LabVantage to help manage unprecedented accelerations in lab workflows and volume due to the pandemic, and an initiative launched by Ovation centred around its cloud-based LIMS to enable independent laboratories to broaden their capabilities and enhance testing capabilities.
Key market players in the global LIMS market include LabWare, Thermo Fisher Scientific, Abbott Informatics, LABVANTAGE Solutions, LabLynx, Autoscribe Informatics, illumina, LABWORKS, Siemens, and Accelerated Technology Laboratories.
Increased investment in pharmaceutical and biotechnological R&D is another growth promoter, as rising demand for lab automation is expected to promote LIMS sales. Moreover, the authors suggest there is significant growth potential in emerging markets, as China, Singapore, India, Brazil and several Middle Eastern countries are the major upcoming markets for LIMS.
LIMS segment growth
In terms of region, North America held the largest revenue share in 2021, which the report attributes to favourable government initiatives, demand for genomic studies and increased investments in R&D by the regional government. However, Asia Pacific is the region anticipated to witness the fastest growth from 2022 to 2030, owing to the rising demand for outsourcing services and increasing expenditure in the R&D sector. Moreover, several biopharma players are shifting their manufacturing plants into the Asia Pacific region to allow for low-cost production, though with the pandemic putting pressure on stakeholders in developed markets to reduce their heavy dependence on Asian countries and shift back to in-house operations, the potential impact is unclear.
By product, cloud-based systems were dominant in 2021, and these LIMS are projected to witness the fastest CAGR between now and 2030. The other products are web-based LIMS.
On the basis of components, the services segment was larger than software in 2021, as a result of increased lab automation requiring implementation, maintenance and support.
By end user the contract research organisations (CROs) segment is expected to exhibit the fastest CAGR during the forecast period, due to increasing demand for outsourcing to curb operating costs.