Sanofi and Blackstone €300 million collaboration to advance multiple myeloma treatment
The investment will advance the development of a subcutaneous Sarclisa (isatuximab) formulation for multiple myeloma (MM) treatment.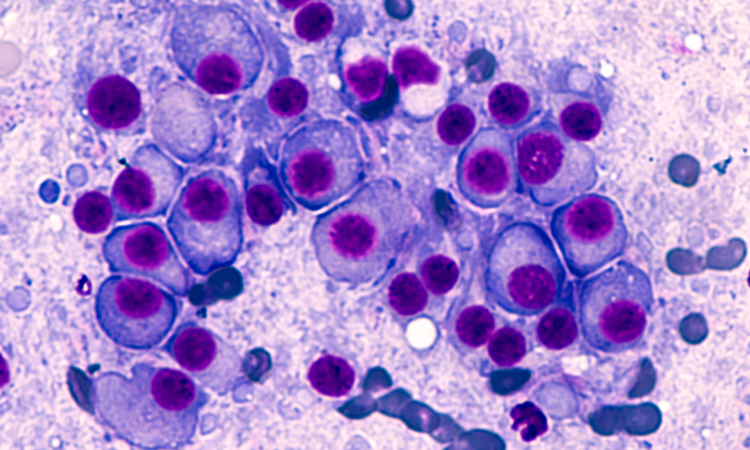 Sanofi and Blackstone have announced a collaboration where up to €300 million in funding will be used to accelerate the global pivotal studies and the clinical development programme for the subcutaneous formulation and delivery of the anti-CD38 antibody Sarclisa (isatuximab), to treat patients with multiple myeloma (MM).
The strategic, risk-sharing collaboration will see the funds being managed by Blackstone Life Sciences (BXLS). If successful, BXLS will be eligible to receive royalties on future subcutaneous sales. Sanofi will continue to fully manage the clinical programme and retain full rights and control of Sarclisa.
The pivotal study for the subcutaneous formulation is expected to begin in the second half of 2022.
For the Sarclisa subcutaneous formulation delivery, Sanofi has partnered with drug delivery technology innovator company Enable Injections, Inc. to advance the development of a subcutaneous delivery for Sarclisa with the goal of offering a unique patient-centric treatment experience.
To-date, Sarclisa has received regulatory approval for intravenous administration to treat certain patients with relapsed MM and is under investigation across the MM treatment continuum of care for other haematological malignancies and solid tumours.
"The collaboration with Blackstone will accelerate our ability to offer patients a subcutaneous anti-CD38 antibody therapy that we believe will be innovative and more convenient," commented Dr John Reed, Global Head of Research and Development for Sanofi. "We are committed to building an industry-leading, sustainable pipeline with a steady stream of new therapies that have the potential to transform the practice of medicine."
Dr Nicholas Galakatos, Global Head of Blackstone Life Sciences, stated: "We are excited to collaborate with Sanofi's experienced development team to advance a subcutaneous dosage form for Sarclisa for patients. Our investment demonstrates Blackstone's commitment and ability to provide innovative sources of financing to the world's leading pharmaceutical companies as we offer capital at scale and complementary expertise to help advance important medicines in critical therapeutic areas."
Sanofi has considerable expertise in oncology and has increased research and development capabilities, focusing on difficult to treat cancers, including breast, blood and lung.