Potential for a new one-and-done COVID-19 treatment
Investigational drug Lambda reduced risk of COVID-19-related death in one of the largest studies of its kind to date.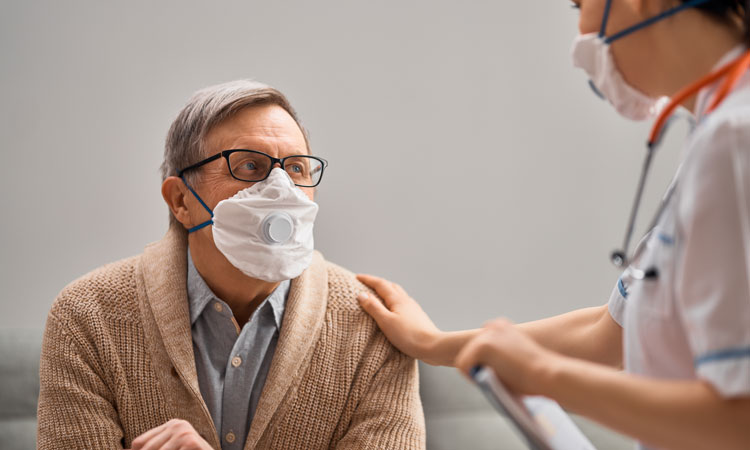 Eiger BioPharmaceuticals, Inc. plans to submit data to the US Food and Drug Administration (FDA) for Emergency Use Authorization (EUA) of its new therapy Peginterferon Lambda (Lambda) following highly beneficial health outcome results. In the second-largest study of COVID-19 outpatients to date, the Phase III TOGETHER study, they found that Lambda significantly reduced the risk of COVID-19-related hospitalisations or emergency room visits greater than six hours by 50 percent (primary endpoint), and death by 60 percent, for patients at high risk of progressing to severe illness.
The evaluation included data from 1,936 patients, 84 percent of whom had received at least a single dose of a COVID-19 vaccine.
Using a Bayesian analytical framework, final study results found that Lambda was highly superior compared to placebo on the primary endpoint, with a probability of superiority of 99.9 percent, surpassing the prespecified superiority threshold of 97.6 percent.
A 50 percent risk reduction was observed of COVID-19-related hospitalisations or emergency room visits compared to placebo in patients treated within seven days of symptom onset.
Furthermore, there was only one COVID-19-related death in the Lambda group, while there were four in the placebo group, and any treatment-emergent adverse events were similar between both groups and primarily related to injection site reactions.
Lambda effect on COVID-19 variants
In addition, viral sequencing was conducted on all patients. The primary endpoint was achieved across all variants tested, including Omicron. Based on these data, Eiger believes that Lambda can potentially be effective against any new arising variants.
Commenting on the value of Lambda, Eiger President and Chief Executive Officer, David Cory stated: "These data demonstrate that a single subcutaneous injection of Lambda has the potential to be a convenient, 'one and done' treatment to reduce the severity of COVID-19, reducing hospitalisations and death – even in a vaccinated population.
"With the continued global impact of COVID-19, we are encouraged by this data and look forward to supporting the global public health response. We're thankful to the patients, investigators, and sites who participated in this clinical trial, and we look forward to discussing these results with FDA and submitting an EUA application to add Lambda to the evolving armamentarium of COVID-19 therapeutics."
"Lambda has demonstrated a reduction of risk in COVID-19-related hospitalisations or deaths in this clinical study in a predominantly vaccinated population, something that no other investigational drug has achieved – this is a game-changing event," commented Principal Investigator, Professor of Health Research Methods, Evidence, and Impact at McMaster University, Hamilton, Canada, Dr Edward Mills, who is leading the TOGETHER study with Co-Investigator, Associate Professor of Medicine, Pontifical Catholic University of Minas Gerais, Brazil, Dr Gilmar Reis,  PhD. "The COVID-19 pandemic continues to be a global public health emergency, and outpatient treatments that can be quickly and efficiently administered to newly diagnosed SARS-CoV-2 patients are desperately needed with a goal of reducing COVID-19 complications."